Buying a home is an exciting time but can come with some unexpected surprises! Knowing what your crawl space is and how important it is to the health of your home can be one of those things that new homeowners aren't always aware of. Be sure to add LiveGreen Inc. to your contacts, and read this quick refresher on what you need to know about taking care of your crawl space.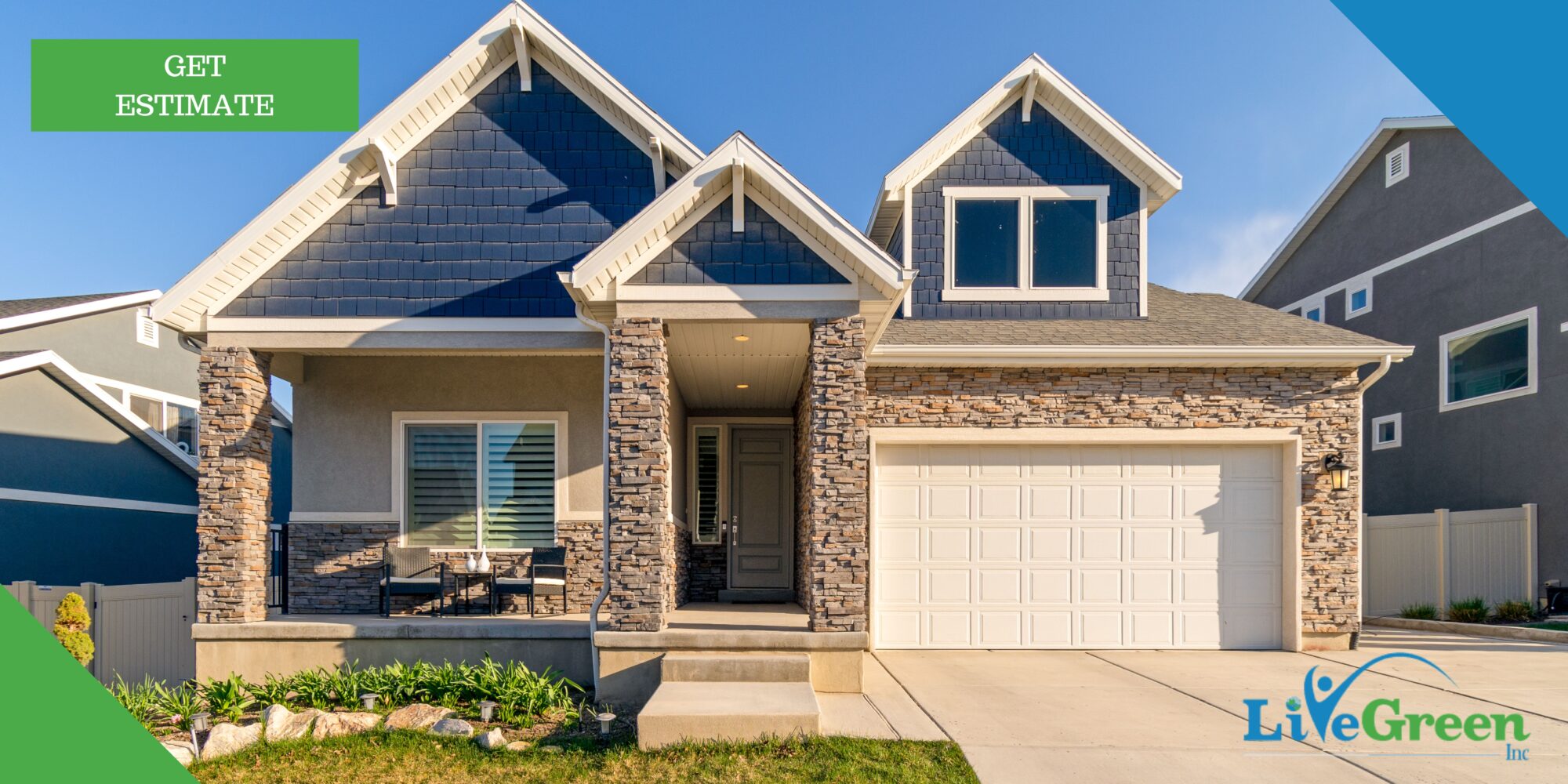 Contact Us Today to Schedule Your Energy Assessment and Free Quote.
A crawl space is the area under your home that you access through a door in the side of your home or at the base of your home, unless your house is built on a slab. But most Triangle area homes have some degree of crawl space as part of the foundation. And while people have flocked to buy homes in the Raleigh/Durham/Chapel Hill area in part because of its lush green beauty, that's thanks in part because of our relatively moist climate- and moisture can be enemy number one for your home if it's not sufficiently protected from the problems excess moisture can cause.
Your crawl space is a good example of an area you should keep an eye on, or better yet, call LiveGreen Inc. to inspect for possible moisture problems. Here's why: If there's a crawl space under your house, you have a place where moisture loves to collect- wicking out of the dirt under your home or seeping in from your foundation. That moisture is the perfect breeding ground for mold and mildew, which can lead to a host of problems for your structure, and for the air you breathe inside your home.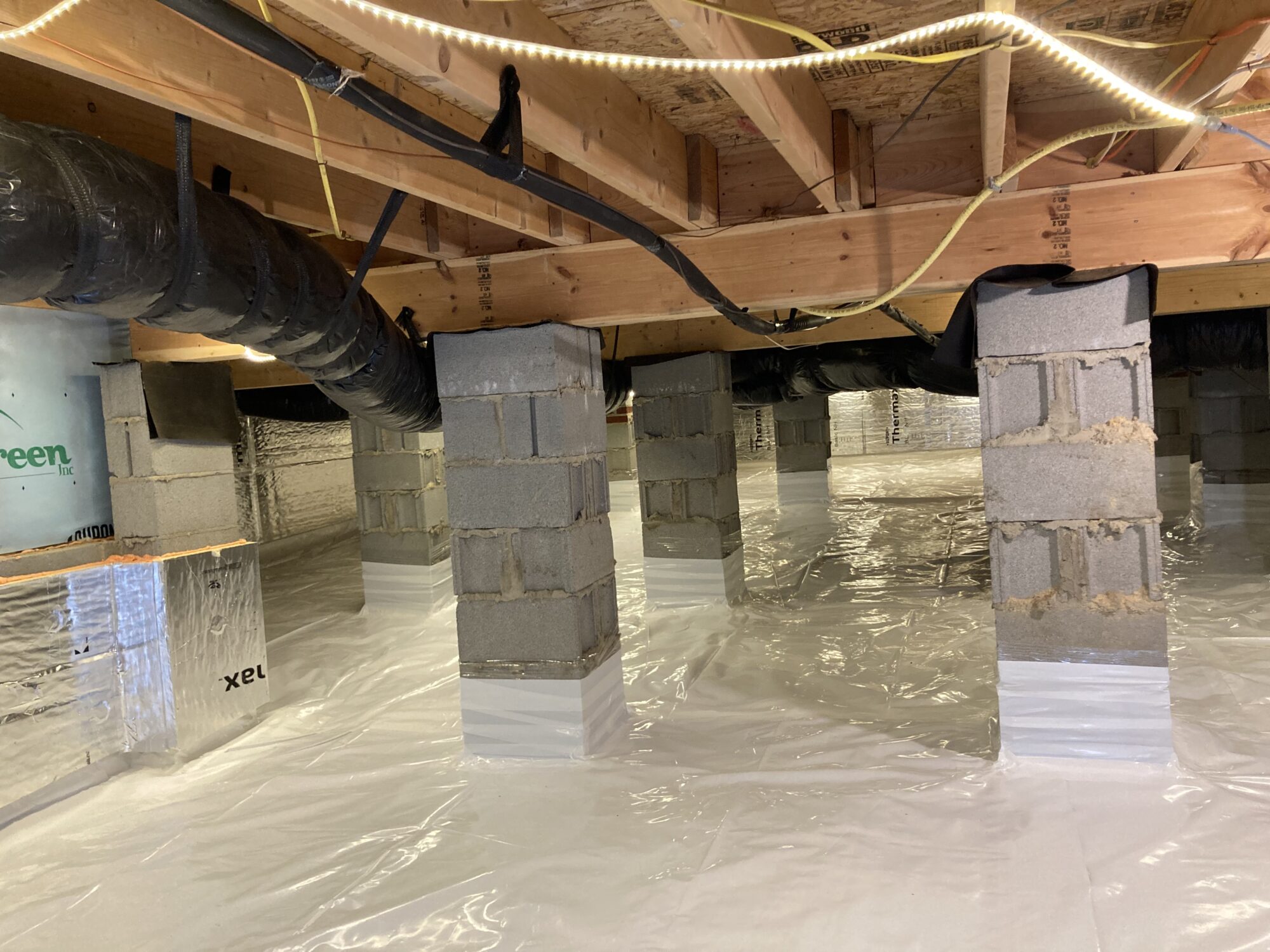 LiveGreen Inc. recommends sealing your crawl space when there are signs that there is too much moisture collecting under your house. Sealing a crawl space correctly involves more than just putting down a simple plastic ground cover- that doesn't always offer the protection your home needs from moisture, or even Radon- a dangerous gas that is a form of radioactive decay that's usually found in gravelly or sandy soils like we have in the triangle.
A sealed crawl space from LiveGreen is a system that controls moisture, lowers utility bills, protects you from radon, and improves air quality. It's a cost-reductive, eco-friendly home improvement that protects your home and your family.
Contact us today and we'll come out and inspect your crawl space to see if excess moisture is a concern at your new home. We also offer Radon testing and mitigation if the gas is in fact found under your new home. Because Radon is a clear, tasteless, and odorless gas, the best way to know if it's present before it starts causing you health issues is professional Radon testing, and LiveGreen Inc. can take care of that for you!
LiveGreen Inc- your home's health partner!
Call LiveGreen Inc. today to inspect your crawl space for excess moisture or the presence of Radon. If there is an issue, our experienced teams can intervene, repair, and encapsulate your crawl space to protect you and your family. After all, your home is a big investment you want to protect, but it's even more important to protect the people living inside that investment! Contact LiveGreen today to see how we can help protect your home and family!