Radon is a gas that is emitted when rock or brick decomposes. It is a form of radioactive decay usually found in gravelly, sandy-mixed soils. Radon levels can vary drastically from house to house, even in the same neighborhood. High radon levels can effect homes whether they are new or older, often undetected.
Health risks associated with radon
Radon can cause lung cancer over a long period of time. According to the EPA, radon "is the number one cause of lung cancer among non-smokers" and is responsible for approximately 21,000 deaths every year.
People with any respiratory or sinus issues are likely to have a harder time breathing when there are high levels of radon in the air. Therefore, homes often need a radon mitigation system.
What is radon testing and radon mitigation?
LiveGreen uses the process of radon mitigation to reduce radon concentrations in the air of your home. Through radon testing, we'll determine how high your radon levels are and what can be done to lower this number. A radon mitigation system extracts the radon from the air, drawing it out of your home. And since LiveGreen employs individuals with a construction background, we can work with you to aesthetically blend the system into your house.
Sealed crawl spaces and radon mitigation
Another benefit of sealed crawl spaces relates to radon mitigation. Sealed crawl spaces allow for easier radon mitigation because of the plastic sealed liner which can be installed with slotted pipes underneath the seal to extract the gas.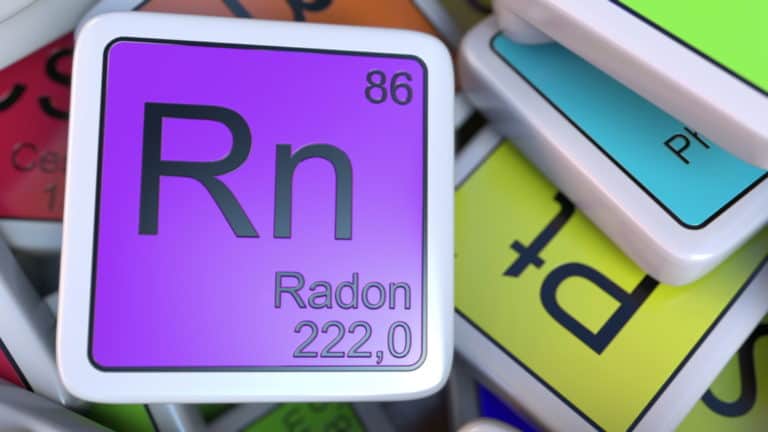 Radon Testing & Radon Mitigation
Does your home have radon? Get it tested now. If your reduce radon concentrations in the air of your home. Let LiveGreen test your home for radon gas.
How do I know if my house has a Radon issue?
Radon is a cancer-causing radioactive gas that is colorless, odorless, and tasteless, is found in all 50 states, and can be present in new homes and older ones. The only way to tell if you have a radon issue is to have testing done at your home.
Radon gas comes from the natural breakdown of uranium in soil, rocks and water, which can be happening underneath your home in soil and rock not visible to you. In addition, the amounts of radon can differ drastically between homes in the same area. Just because your neighbor's house had an unhealthy level of radon, that doesn't mean your house does too. Conversely, just because your neighbor had no radon detected in their home, that doesn't guarantee your house is also free of radon.
Given the problems that radon gas can cause (respiratory distress, sinus issues, lung cancer), it's best to get your home professionally tested by LiveGreen and know definitively whether there's a problem with radon concentrations in the air of your home. If it turns out radon levels are abnormally high, LiveGreen will determine the best way to lower your levels. LiveGreen can then install a radon mitigation system to remove radon from the air and draw it out of your home.
What is an acceptable level of radon in a home?
The US Environmental Protection Agency (EPA) says that `The average indoor radon level is estimated to be about 1.3 pCi/L, and about 0.4 pCi/L of radon is normally found in the outside air.'*
The EPA recommends that you pursue radon mitigation to fix the problem 'if your radon level is 4 picocuries per liter (pCi/L) or higher. Radon levels less than 4 pCi/L still pose a risk, and in many cases may be reduced. EPA and the Surgeon General recommend testing all homes below the third floor for radon.' *
*from `A Citizen's Guide to Radon', published by the EPA, available at EPA.gov
Will radon levels cause a problem when I sell my home?
The EPA, many states and most real estate professionals suggest you always check a home's radon levels before buying. That means you need to know if your home has a radon issue before you put it on the market to sell, and you need to be proactive with radon mitigation if needed. The best thing to do is to contact LiveGreen for radon testing before you put your home on the market. We're happy to schedule radon testing at your convenience.
If you wait to find out if radon is an issue and your buyer requests a radon test, that could slow down or even stall the sale of your home, especially if radon mitigation is required. Again, the smart plan is to have your home radon tested before you list it, and if there's a problem, proactively pursue radon mitigation with LiveGreen. Then you can provide prospective homebuyers with either a recent radon test that shows acceptable levels of radon in the home, or proof that you've handled any radon issues with radon mitigation from LiveGreen.
Radon Gas: Dangerous and Hard to Detect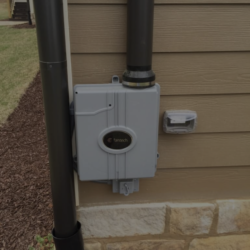 If you're a homeowner in North Carolina, the simple truth is that toxic radon gas may be an issue under your house, and if so, you need to
be aware, and take steps to mitigate its effect on your home and family.
T
hat's where we come in
. Live Green Inc.brings expert detection and radon solutions for your home
or
business.
Here's why hiring a radon professional is critical: Radioactive radon gas is odorless, colorless and tasteless. Over time, exposure to radon gas can cause cancer, respiratory distress and other issues. But radon-related health issues can be prevented if you find out if radon exists under your home and take steps to eradicate it.
But here's the key: The only way to tell if you have a radon issue is to have radon testing done. That's why you want to call Live Green for professional radon testing and mitigation services. With our expertise and commitment to customer satisfaction, Live Green is the go-to choice in the Triangle for addressing radon-related concerns.
Radon gas can exist in older homes, but also be present with new construction. Changes in weather can affect radon production, and there are radon issues unique to eastern North Carolina- all good reasons to allow Live Green to inspect your home for radon, and hire us if radon is present and mitigation is necessary.
Working with the Radon Experts at Live Green
Live Green's radon experts understand the significance of accurate testing and effective mitigation when it comes to radon gas. We'll perform a thorough assessment of your property's radon levels using state-of-the-art equipment and proven techniques. Our comprehensive inspection provides you with accurate results and a clear understanding of your radon gas exposure risk.
If elevated radon levels are detected, Live Green will guide you through the mitigation process. Our team will design a customized radon mitigation system tailored to your property's specific needs- for example, crawlspace encapsulation. We'll explain each step of the mitigation process, and we'll address any concerns or questions you may have.
Impact of Weather Changes on Radon Production
It's important to note that radon levels can vary with weather changes and seasonal shifts. Warmer weather, for instance, can lead to increased radon production under your home or commercial property. This occurs as temperature differences between the inside and outside of your property create a "stack effect," pulling radon gas from the soil and into your home or business.
Live Green's radon experts are well-versed in understanding and addressing these fluctuations. We assess your property's unique characteristics and implement mitigation strategies that effectively combat radon gas regardless of weather conditions.
Radon Issues Unique to Eastern North Carolina
Eastern North Carolina presents specific radon-related challenges due to its geological composition. Our area is known for its underlying bedrock and soil types that contribute to elevated radon levels in some areas. Live Green's radon experts have in-depth knowledge and experience in addressing radon issues specific to eastern North Carolina, and we're experts at designing and implementing mitigation systems that best suit our region.
The smart first step: Call Live Green for Radon Testing
When you contact Live Green for radon testing and mitigation, you'll learn we prioritize efficiency and customer satisfaction. After all, there's a lot at stake- so we want to make sure you're informed, on board, and can trust that we'll handle any radon issue that might be present at your property.
We work diligently to complete radon mitigation projects within reasonable timelines, minimizing any disruption to your daily routine. And we incorporate high-quality materials and industry-approved techniques to ensure long-lasting effectiveness and peace of mind.