We use Johns Manville for all insulation installation projects. For more than 150 years, Johns Manville has focused on developing insulation materials to make diverse environments stronger, more durable, and more energy efficient and comfortable.
Insulation That Is Energy Efficient
We are committed to making home energy efficient in new and existing homes, non-residential buildings and industrial applications.
Some of our insulation installation services include:
Spray Foam
Blown in insulation
Fiberglass
Batt insulation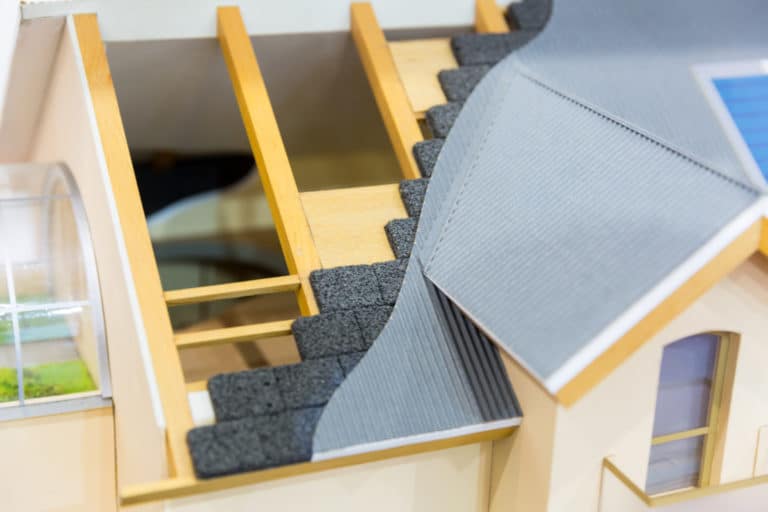 Residential and commercial insulation and installation
We're Committed to making your home or commercial building energy efficient with proper insulation installation.
Contact Us Today to Schedule Your Energy Assessment and Free Quote.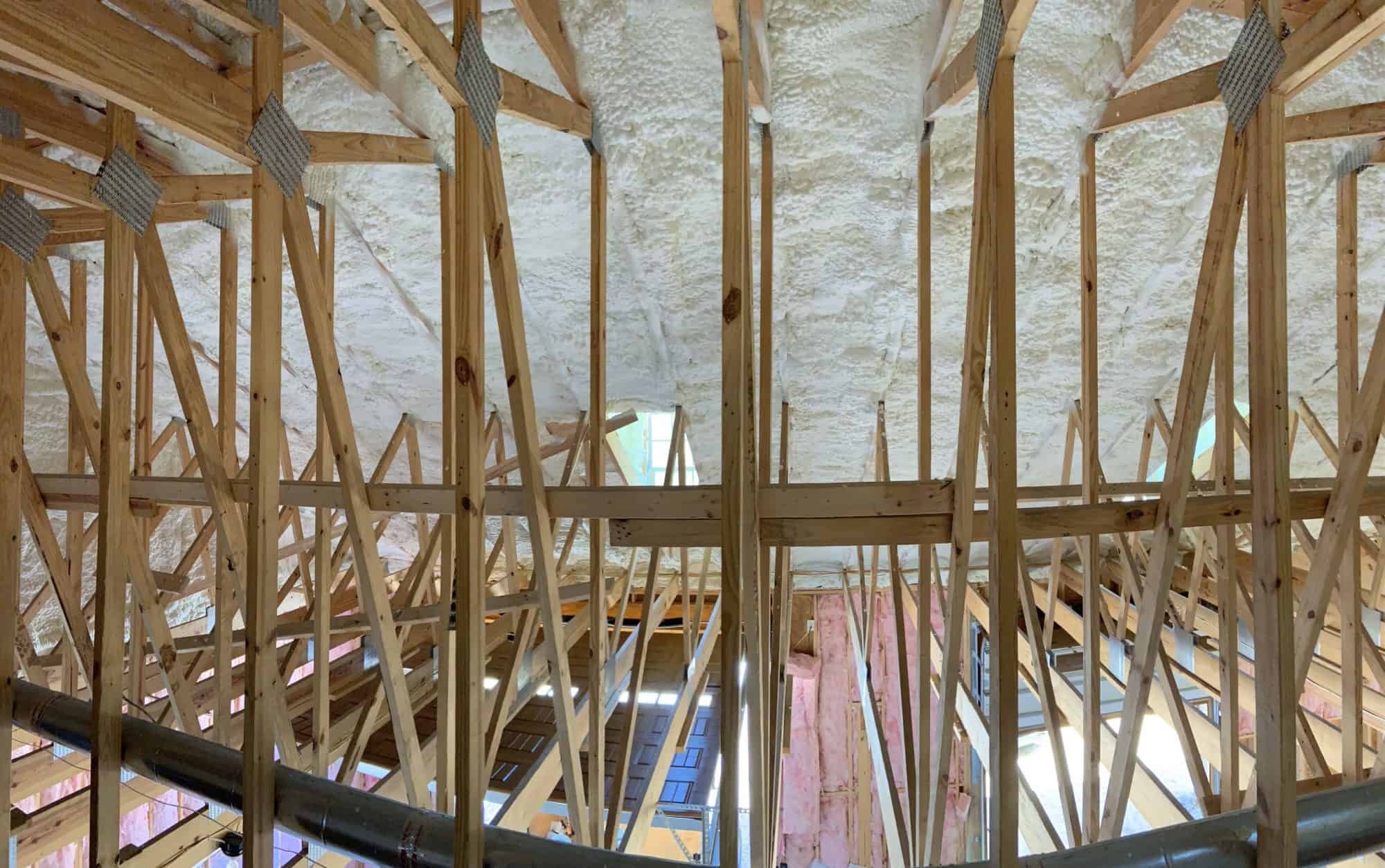 Which type of insulation is best for your project?
When choosing a type of insulation for your project, LiveGreen will consider three primary factors:
Where the insulation is going (wall/attic/basement/etc, will it be an interior or exterior wall/space)

How it's best applied in that space

Thermal performance or R-values best suited for your project
Different types of insulation LiveGreen installs:
Using the right insulation is key to the comfort and energy-efficiency of your home or business. Let's break down the different types of insulation that we install at LiveGreen Inc. For a visual comparison, you can also see project applications we've done in our photo gallery.
Spray Foam- also known as foamed-in-place insulation, and is super versatile. . This closed-cell or open-cell insulation comes in liquid foaming form that can be sprayed, injected or poured into attics, walls, ceilings, basements or under floors. Spray foam is a polyurethane product, and R values depend on the type: Typical R-value for closed-cell spray foam is about double that of open cell spray foam.
The type you choose will depend on desired R-value and price.
Blown in insulation- also known as loose fill insulation, can be blown into any empty space, making it extremely versatile. For example, when homes are built, some spaces remain empty air pockets. To best insulate the space, insulation can be blown into these pockets, providing additional insulation for the home. This is especially ideal for hard to reach spaces or nooks and crannies in attics, walls or basements. Blown in insulation is made out of small particles with high thermal resistance, like cellulose, mineral wool and/or fiberglass. As for R-values, the more blown in insulation you use, the more dense the insulation and the higher the R-value. We'd be happy to explain how the R-value is determined for blown in insulation projects, given the variants this product provides.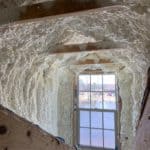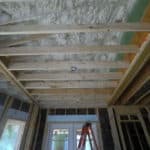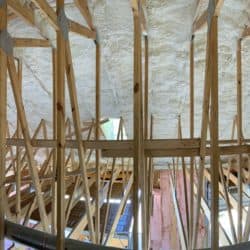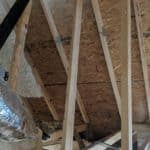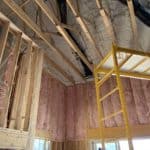 Fiberglass- Rigid fiberglass board insulation is specifically used for air ducts, and areas where high-heat resistance is a factor. This is ideal for HVAC ductwork application, because of the variation from air conditioning to heat, depending on the season. This type of insulation also keeps air ducts insulated from their surrounding environment, improving energy-efficiency. Typical R-value for fiberglass board insulation is around 5.4 per inch.
Batt insulation- this insulation comes in rolls, either pre-cut or cut to size on site, with an aluminum foil layer covering, or facing. The facing works as an air/radiant/vapor barrier. Batt is the most common insulation type used in walls, attic rafters and floor joists. Batt insulation is rolled out and acts as a blanket of insulation in the area where applied. Made out of fiberglass, cellulose, mineral wool or natural fibers, its typical R-value is between R-2.9 and R- 3.8 per inch. High-density batt insulation made with compressed fiberglass can be as high as R-4.3 per inch. The installed R value can also be affected by your wall size- 2×4 versus 2×6 inch walls can hold different batt sizes.
Now that you've had a primer of some of the different insulations we use to protect your home or building, a member of our LiveGreen team would be happy to sit down with you, and go over the different things to consider when choosing an insulation. We'll also giv you you a free written quote, so you can compare which option best fits your budget and project.
Insulation Installation FAQs
As a homeowner, you have options when it comes to which insulation you want to use. Our LiveGreen experts would love to sit down with you, discuss the pros and cons of each, and help you determine which will work best for your home. We'll also give you a free estimate of what the installation will cost. Once you've chosen which insulation you'd like, you may have some questions about installation.
How are different insulations installed?
All insulations function by slowing down heat transfer. Application will depend on the type of insulation you select for LiveGreen to install:
- Blanket (batt and roll) insulation is made of bulky fiber materials including fiberglass, cellulose, rockwool and natural fibers. It's available in different widths and R-values and is applied by rolling out the insulation into the spaces you want to fill. This is most often used in attics, under floors and underneath your home. Our professional installers will hand roll the insulation, then hand cut and trim it to fit, gently tucking the installation into cavities between wall studs, joists and beams so that it fits snugly with no gaps. For best results, we'll pay special attention to corners and edges to make sure you're getting maximum performance.
-Foam board/rigid foam has a high insulating value and is relatively thin, offering up to 2x the insulation R-value as other insulation types with same thickness. Foam boards are applied by laying them in place then securing in unfinished walls, floors, ceilings, and low-slope roofs. Our team then covers the insulation with gypsum board or other building-code approved material for fire safety.
-Blown in insulation (also known as loose-fill) consists of small particles of fiber, foam or other materials, and is used in existing walls or new wall cavities, attics and other hard to reach places. Our crews will use special equipment to blow the insulation in place. This kind of insulation is a great choice for adding additional insulation in areas, adding insulation around obstructions and into irregularly shaped areas.
-Spray foam insulation offers great R-values and protection from air transfer/drafts, expands to fill, and never loses its shape. Spray foam is pressure sprayed into place where it then expands, then cures in place as it conforms to its space. It can also be foamed-in-place, injected or poured, depending on where it's being applied. Spray foam insulation is ideal for adding insulation to existing finished areas, and into irregularly shaped areas where other insulation would be hard to install or less effective.
Can you put spray foam around electrical wires?
Industry guidelines confirm that spray foam insulation can indeed be applied directly over electrical wiring, if safely applied and installed. What's why it's critical to use the experienced professional insulation team at LiveGreen.
As part of your project consultation, our LiveGreen team will come in and evaluate your electrical outlets, lighting fixtures, junction boxes etc. before we begin installation- taking into account any electrical elements that will come into play when we're spraying foam into a particular area.
There are a lot of things to take into consideration when spraying foam around existing electrical wiring (type of wiring, age of home, existing insulation, electrical conduit placement), so it's critical that you rely on our LiveGreen professionals to consult and advise you before your project begins.

Getting new insulation? GO with the PROS!
Let's be honest: installing insulation is a messy, challenging job. Don't create stress and potential problems by doing it yourself- hire the pros at LiveGreen!
When it comes to insulation installation, it's crucial to rely on professionals who understand the intricacies of the process, the variables of the products, and can advise you on which type works best for YOUR project. LiveGreen, a trusted name in the Triangle, offers a wide range of insulation options and expert installation services.
LiveGreen offers Comprehensive Insulation Solutions
At LiveGreen Inc., we provide a variety of insulation options to meet the needs of your home or business, including spray foam, blown-in, fiberglass and batt insulation. Each has specific installation requirements, and we use the latest industry techniques and technologies to deliver quality Johns Manville products – a leading manufacturer of premium quality insulation. We'll consider where the insulation is going, how it's best applied to that space, and thermal performance considerations of your options, then advise you on which option is best suited for your project.
Spray Foam Insulation: This innovative option is renowned for its superior air sealing properties and energy efficiency. Spray foam insulation expands to fill even the smallest cracks and gaps, creating an airtight barrier against air leakage and moisture intrusion. This closed-cell or open-cell insulation comes in liquid foaming form that LiveGreen can spray, inject or pour into attics, walls, ceilings, basements or under floors.
Blown in insulation: This loose fill insulation can be blown into any empty space, making it extremely versatile. Blown in insulation is made out of small particles with high thermal resistance, like cellulose, mineral wool and/or fiberglass. Our LiveGreen professionals use specialized equipment to blow loose fill insulation into wall cavities or attic spaces, ensuring even distribution to increase energy efficiency and comfort. Blown in insulation is a great option for hard to reach spaces or air pockets in attics, walls or basements.
Fiberglass Insulation: A classic choice, fiberglass insulation consists of fine glass fibers that effectively trap air to provide thermal resistance. It comes in batts, rolls, or loose-fill forms and is known for its affordability and variety of R-values. This is commonly installed in walls, rafters and floor joists. The LiveGreen team will custom measure, cut and the insulation so it securely fits where it is installed, and the facing works as an air/radiant/vapor barrier to protect your structure.
Benefits of Hiring Live Green for Insulation Installation
While it may be tempting to tackle insulation installation as a DIY project, it's essential to consider the potential hazards and problems that can present. Inadequate installation, improper handling of insulation materials, and the absence of professional equipment can lead to compromised insulation performance, air leakage, and even safety hazards. Additionally, insulation installation requires a deep understanding of building codes, fire safety regulations, and proper ventilation techniques. Relying on bonded, insured professionals like LiveGreen ensures that these crucial aspects are addressed correctly.
With LiveGreen, you get expertise and experience from trained professionals who bring years of experience to each project. Our team adheres to industry best practices and uses top-of-the-line materials, ensuring long-lasting, efficient insulation. And THAT means energy efficiency and cost savings for you, by reducing heat transfer and air leakage- lowering your utility bills.
Contact us today to schedule your energy assessment and free quote!