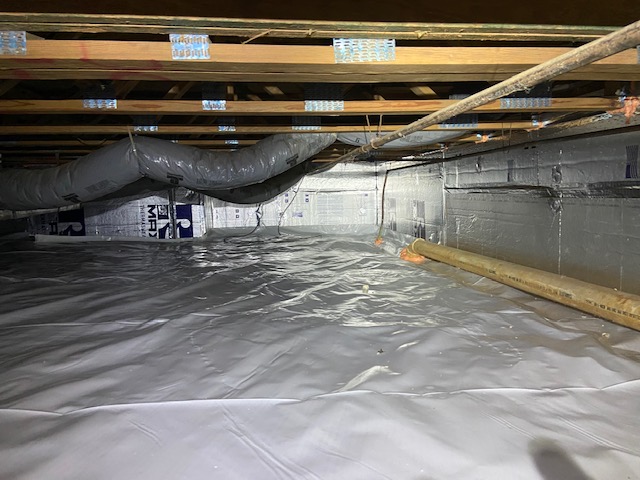 Benefits of a sealed crawl space from LiveGreen
Crawl spaces under homes aren't usually at the top of the must-see features of a house. That's because traditionally crawl spaces were considered dark, dank and dirty. Not anymore! At LiveGreen, we can install a sealed crawl space encapsulation system custom tailored to your home that makes the crawl space not only more pleasant, but a lot better for you and your family.
Think about it: Your entire home sits on top of your crawl space, and that space underneath you can vastly affect the air you're breathing in the regular rooms, and also your home's comfort. And that can vastly affect your home's energy efficiency and utility bills.
One of the primary benefits of an encapsulated crawl space is moisture prevention and vapor barrier. When moisture collects in your crawl space, it can lead to big problems including mold and mildew, pest and rodent infestations, sagging insulation, and filthy ductwork that directly affects the quality of the air you and your family are breathing inside the home.
When you hire LiveGreen to seal your crawl space you get a wealth of benefits, not just to your health, but to the health of your home itself, due to improved structural integrity of the wood framing and flooring system.
Contact Us Today to Schedule Your Energy Assessment and Free Quote.
Do I need to seal my crawl space?
At LiveGreen, we can install a sealed crawl space system that is tailored to fit your needs. Sealed crawl spaces can provide numerous benefits for you and your family, including:
Better indoor air quality, to help you breathe easier
Lower utility bills due to your HVAC system's improved energy efficiency
Warmer floors during the winter, providing comfort year-round
Less mold and dry rot, because of reduced moisture levels in the crawl space
Longer building life resulting from the better structural integrity of the wood framing and flooring system
A great sales feature if you sell your home: a sealed crawl space could be an additional selling point and help you stand out from the competition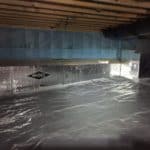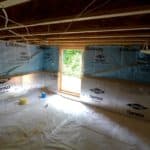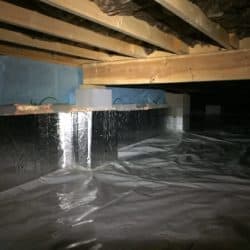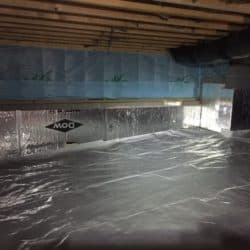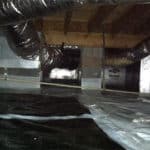 Fight problematic moisture with a sealed crawl space
When there is too much moisture in your crawl space system, problems can arise. These crawlspace moisture areas can include:
Rotted wood
Sagging insulation
Mold growth
Pest and rodent infestations
Filthy ductwork
Sealed Crawl Spaces Raleigh
Crawl Space Installation NC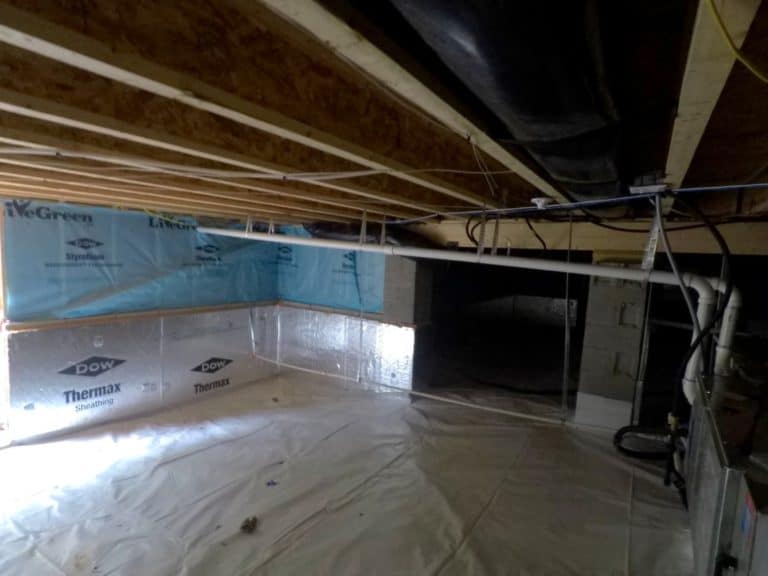 Sealed Crawlspaces Help Moisture Problems
It's no wonder that many pest control professionals, HVAC technicians, insulation companies, and waterproofing companies all recommend some kind of moisture prevention in any solution they offer.
Contact Us Today to Schedule Your Energy Assessment and Free Quote.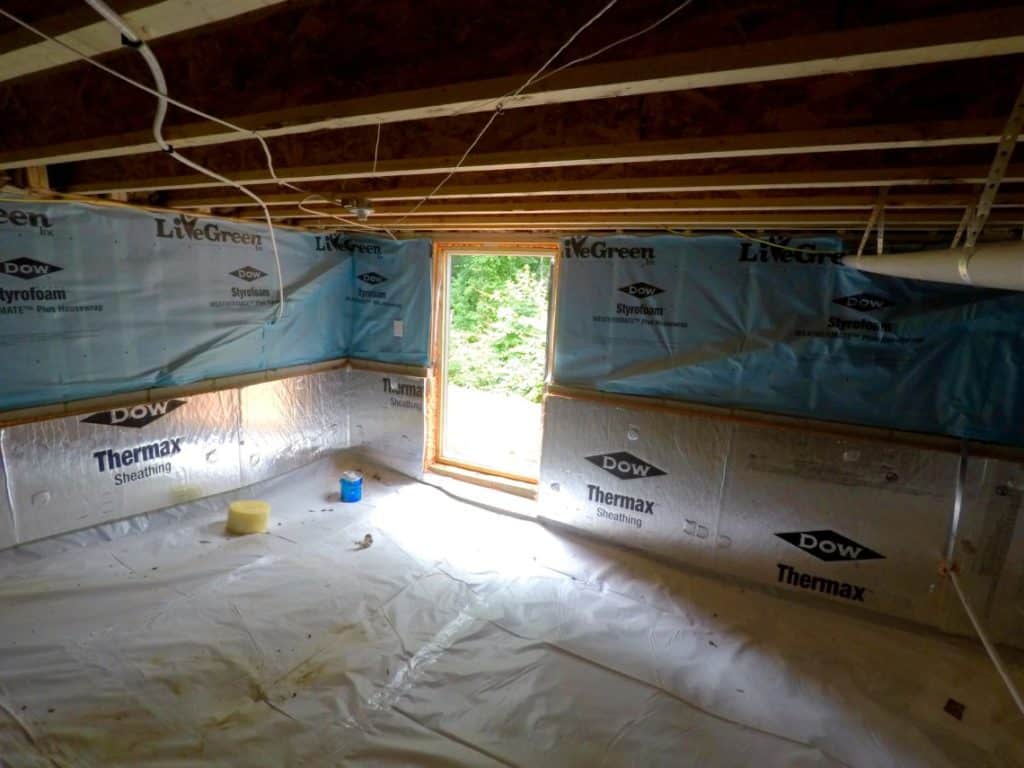 Can sealing my crawl space lower my energy bill?
With crawl space insulation, the air you pay to heat or cool stays put- no longer leaking out from dozens of possible exit points. As a result, your HVAC system works more efficiently for improved comfort and savings. And because the crawl space barrier prevents moisture from leaking in, there's less chance for mold or dry rot…and the pests that those typically attract, like termites, which can cause costly structural damage.
Bottom line- pardon the pun- because of all the ensuing benefits, encapsulating your crawl space immediately adds value to your home. Realtors and builders alike will tell you a sealed crawl space is an attractive feature when it comes time to sell or refinance your home.
Avoid Radon gas in your home
And then there's the RADON issue. As you may know, Radon gas is emitted when rock or brick decomposes, and it's a real risk in our area because it's a form of radioactive decay usually found in gravelly, sandy-mixed soils like ours. Radon is unpredictable: Levels can vary drastically from house to house, and affects home no matter their age. Because it has no odor, Radon gas issues can go undetected even at high levels. But a sealed crawl space from LiveGreen can be a huge help for Radon mitigation. When we come out and encapsulate your crawl space, the plastic sealed liner can be installed with slotted pipes underneath to extract the gas, improving the health of your family and home. Why run the risk of Radon exposure, when simply sealing your crawl space can mitigate its danger?
Contact us today! We'd love to come out, do an energy assessment for you, and provide a free quote so you can see how SPF from LiveGreen could benefit you.