Congratulations, homeowner! You just purchased what is probably your biggest investment. Next thing to consider: How to take care of it so your house retains its value. Considering the real estate market in the Triangle where home values keep shooting up, taking care of your home is like smart investing- you're definitely going to see a return on the effort and care you put into your house.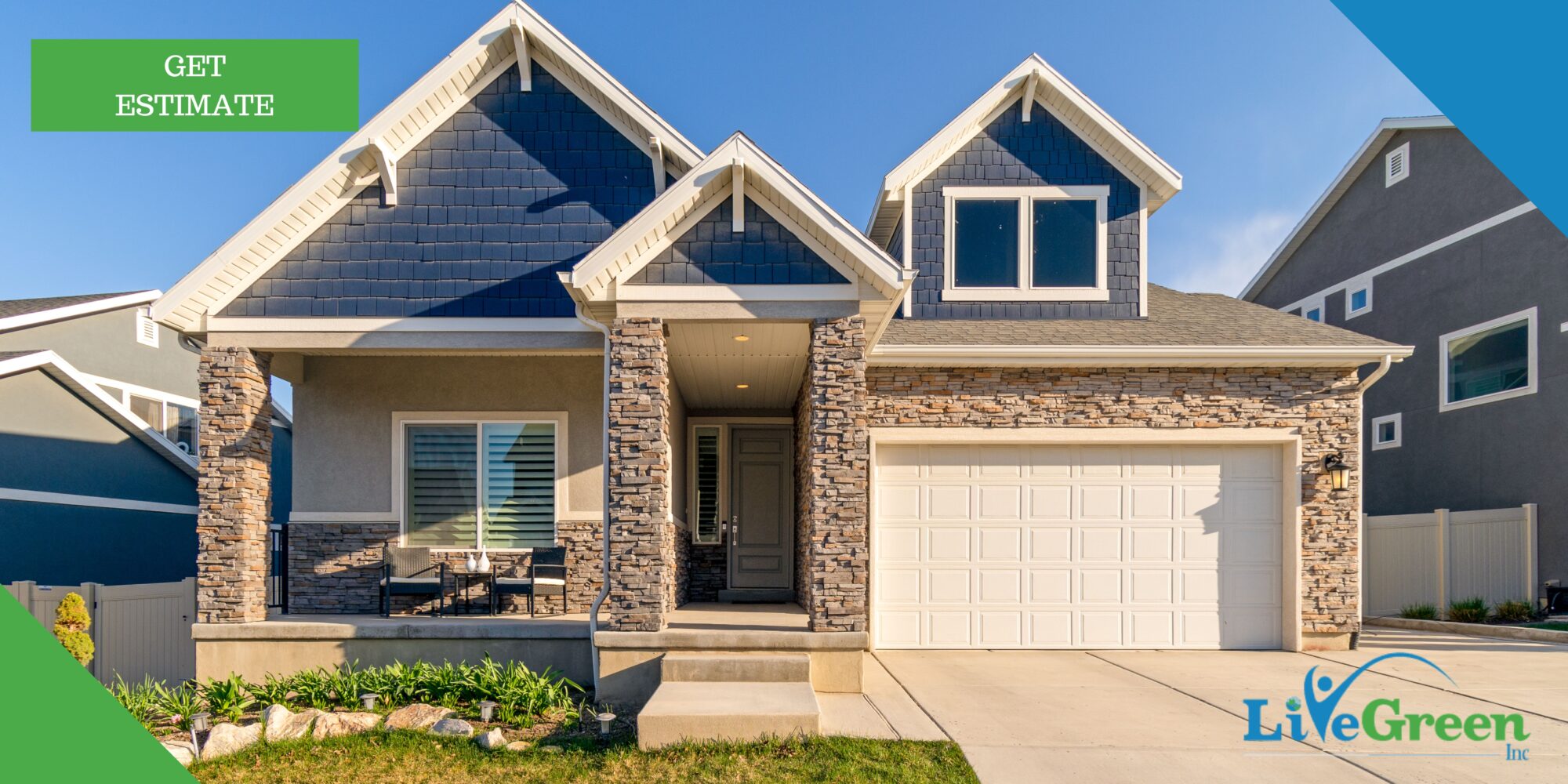 Contact Us Today to Schedule Your Energy Assessment and Free Quote.
At LiveGreen Inc., we provide a variety of home services, and one of our key products and services is insulation installation. There are some things you should know about insulation in our area, and how poor insulation can lead to big problems here. After all, if your new home had a previous owner, you need to be aware of what insulation they may have installed or ignored, so you can take steps to protect your house.
One of your biggest bills will be the cost of heating and cooling your home. Proper insulation can be a BIG help in keeping energy costs down. If air is leaking into your home through cracks and crevices, or the air you've paid to heat or cool is leaking out, it's going to be hard for you to efficiently keep your home comfortable.
Live Green Inc.professionally installs a range of insulations for homes in the Triangle. We'll come out to your house, review your current insulation, and make suggestions about where you could improve your energy cost savings. Whether you need roll and batt insulation in your attic or crawl space, spray foam insulation to protect walls, ceilings, basement areas or under the floor, or blown in insulation which we can install into any open space, LiveGreen is happy to help.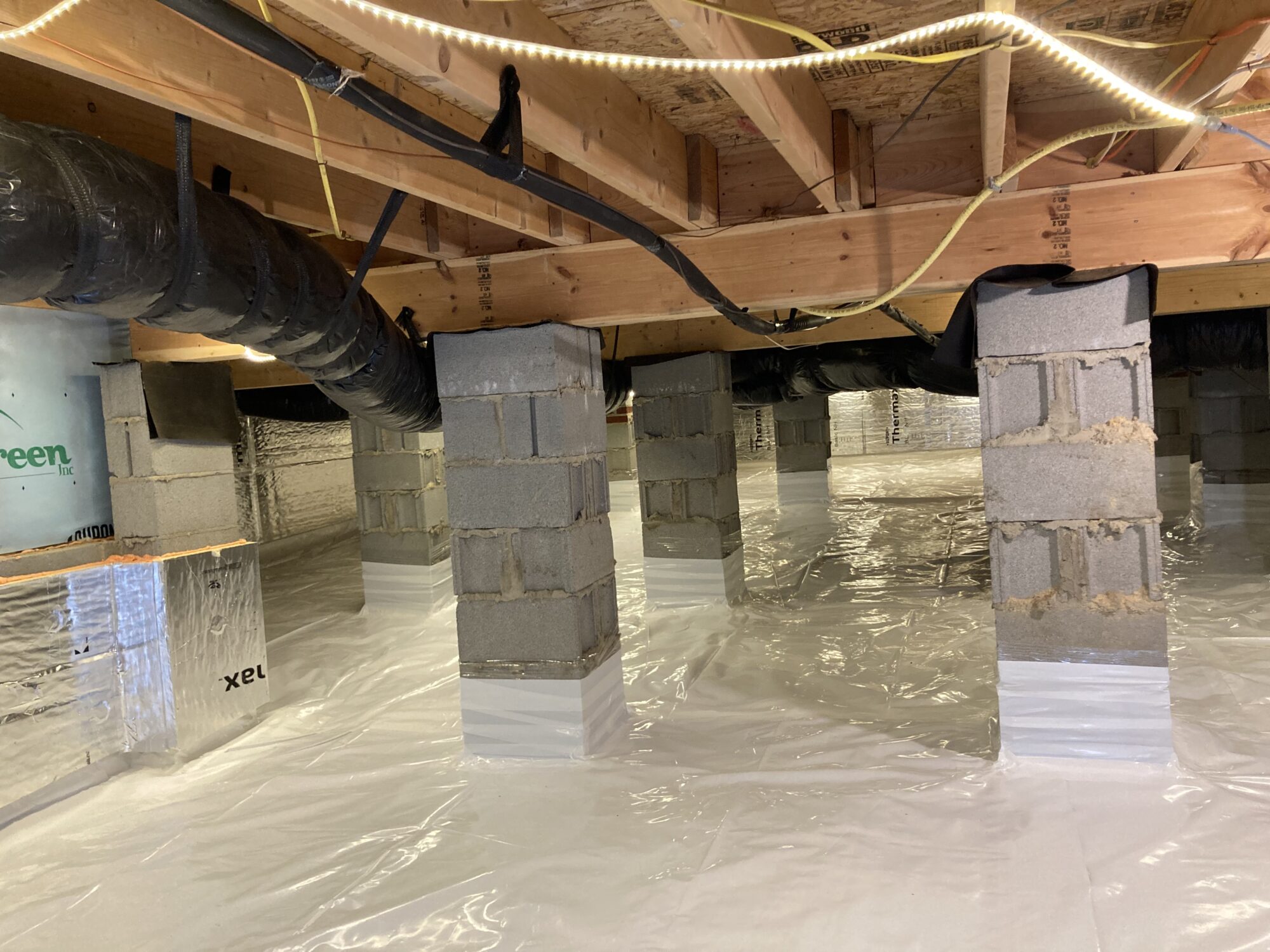 Let's talk about your crawl space- the area under your home that you access through a door in the side of your home unless your house is on a slab. The Triangle is full of lush lawns, trees, and plants – its natural beauty is one reason so many people transplant their families and businesses to our area. But keep in mind, all that lush greenery you see thrives because of our relatively moist climate- and moisture can be enemy number one for your home if it's not insulated correctly.
Your crawl space is the area under your home that you access through a door in the side of your home, unless your house is on a slab. If you have a crawl space under your house, you have a place where moisture loves to collect- wicking out of the dirt under your home, or seeping in from your foundation. That moisture is the perfect breeding ground for mold and mildew, which can lead to a host of problems for your structure, and for the air you breathe inside your home. LiveGreen Inc. recommends sealing your crawl space when there are signs that there is too much moisture collecting under your house. Contact us today and we'll come out, go through the area with you, to see if excess moisture is a concern at your new home. We also offer insulation installation services for your crawlspace if you discover that the space is under-insulated and it's causing your home to be drafty or hard to keep comfortable.
The bottom line is, correct insulation is a critical way to protect your new home investment, and nobody does it better in our area than LiveGreen! Contact us today with any questions you may have, or to schedule a free energy assessment or project quote!
Contact Us Today to Schedule Your Energy Assessment and Free Quote.