Crawl Space issues in Durham NC
Durham NC is home to a rich history, a vibrant community, and a sometimes- fickle weather pattern that can deliver reams of rain that help maintain our gorgeous green space that the triangle is known for. The intermittent wet conditions fuel the beauty of the area, but can wreak havoc on your home if your crawl space is not adequately protected. That's why Durham residents and business owners trust LiveGreen Inc. for crawl space care and radon protection and mitigation.
Smart homeowners know that crawl space encapsulation is a great idea for homes in the Triangle, and no one is better at it than LiveGreen Inc! You can see testimonials on our website from satisfied customers, and we're proud of our reputation in Raleigh and the surrounding area of being the business to turn to if you need help taking care of your home.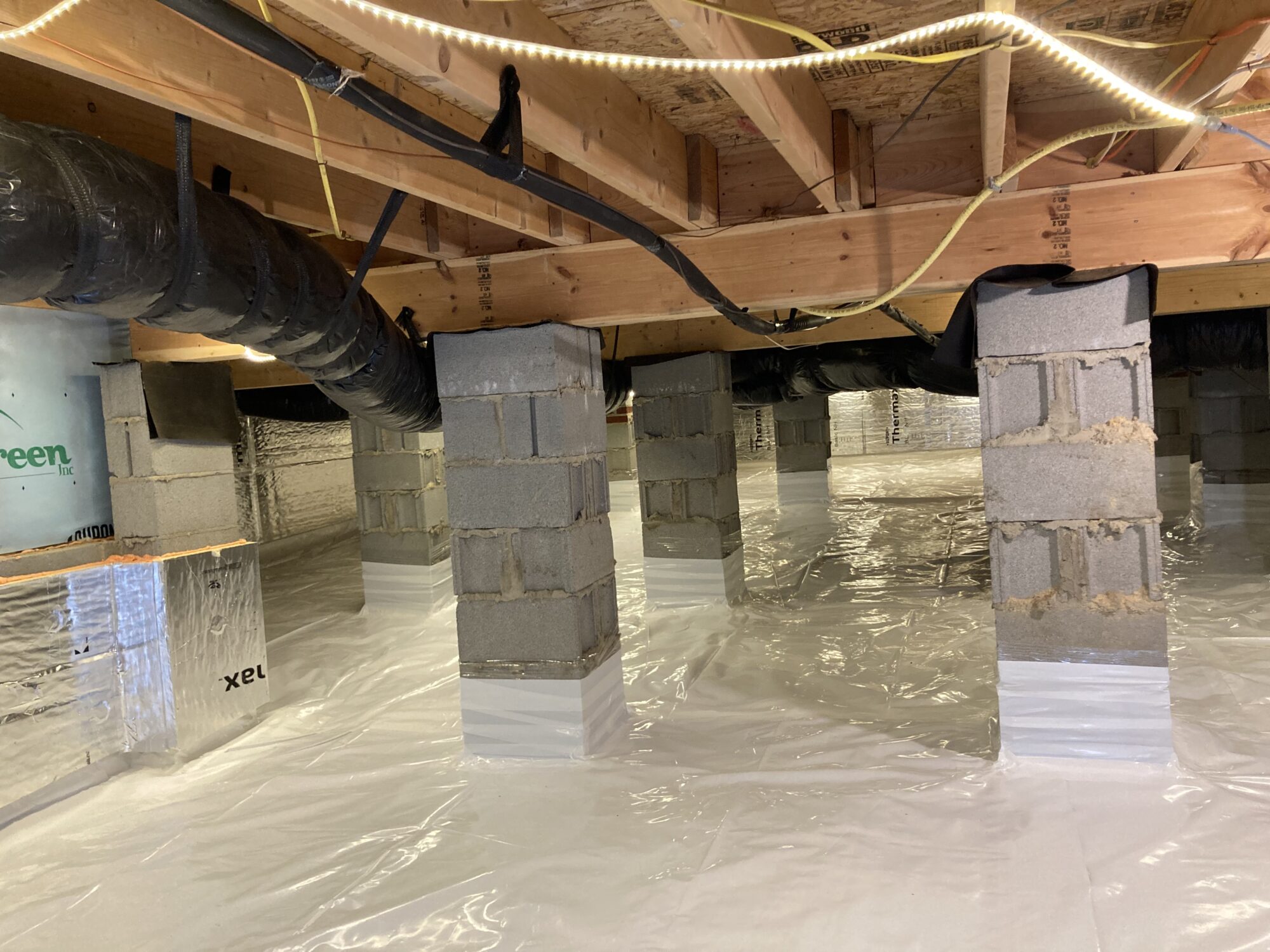 Contact Us Today to Schedule Your Energy Assessment and Free Quote.
Why should I seal my crawl space?
Most homes in Durham and surrounding areas are built on a foundation with space underneath the house called a crawl space- it allows homeowners and contractors access to the ground level empty space beneath the structure. You may not have realized that moisture can seep into that crawl space through your foundation or from the ground beneath your home. If moisture collects there, mold and mildew are often close behind, since they feed off excess moisture in an area. That can lead to a host of problems, for your home, and the people living inside of it.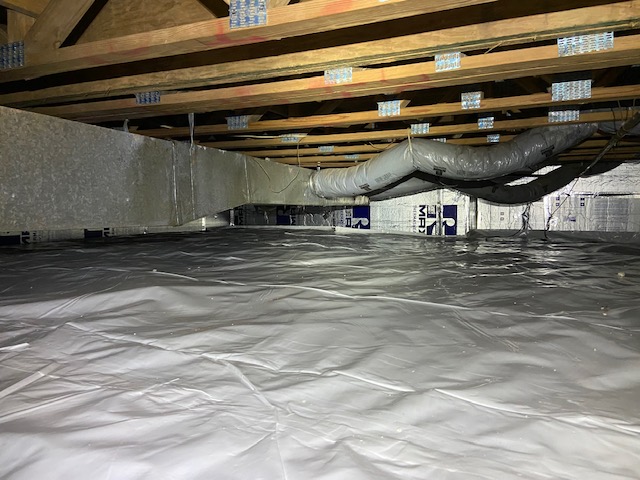 Indications that your crawl space has moisture issues:
Some indications that too much moisture may be a problem in your crawl space are:
Musty odor– Do you notice a faint musty or moldy odor in areas of your home? Does your carpet smell musty?
Indoor humidity– Is the air inside your house moist or sticky? Is your inside air affected by moisture fluctuations outside?
Structural Issues– Are there `soft spots' in your downstairs floor? Are your floorboards buckling in spots, or pulling away from baseboards?
Mold Growth– This is the easiest problem to spot in your crawl space, as mold blooms will show up on interior foundation walls and support beams under your house. Check your crawl space regularly for signs of mold or mildew.
One of the biggest benefits of hiring LiveGreen to encapsulate your crawl space is you get moisture prevention and a vapor barrier. Collected moisture causes mold and mildew problems, but can also lead to pest and rodent infestations, sagging insulation, and filthy ductwork – which can cause problems in the air your family breathes in your home.
Benefits of a sealed crawl space from LiveGreen
A Sealed crawl space provides:
Better indoor air quality

Lower utility bills thanks to improved energy efficiency

Mold and dry rot abatement, because of reduced moisture levels in the crawl space

Longer building life resulting from the better structural integrity of the wood framing and flooring system

Increased home value: a sealed crawl space is an excellent selling point for potential buyers
LiveGreen is here to help protect your home and health!
Call LiveGreen Inc. today to inspect your crawl space for excess moisture and the problems it can cause. If there is an issue, our experienced teams can intervene, repair and encapsulate your crawl space to protect you from the problems that collected moisture can cause. Contact LiveGreen today to see how we can help protect your home and family!