Looking for an insulation installer? Look no further. We are your top rated experts. At LiveGreen, we compare the benefits of each type of insulation for your needs before installing. We ensure that your home is equipped with a type of insulation that performs best for your environment. We make sure that the job is completed satisfactorily with proper installation and air sealed well.
Thermal Performance
The thermal performance of different types of insulation can vary. Fire protection is important. We consider sound insulation for noise control. Next, we review health and safety impacts. We always check the amount of mold and moisture present in the area before installing as well. We might choose cellulose to absorb more moisture if the area is very wet or damp. Mold cannot feed on fiberglass insulation.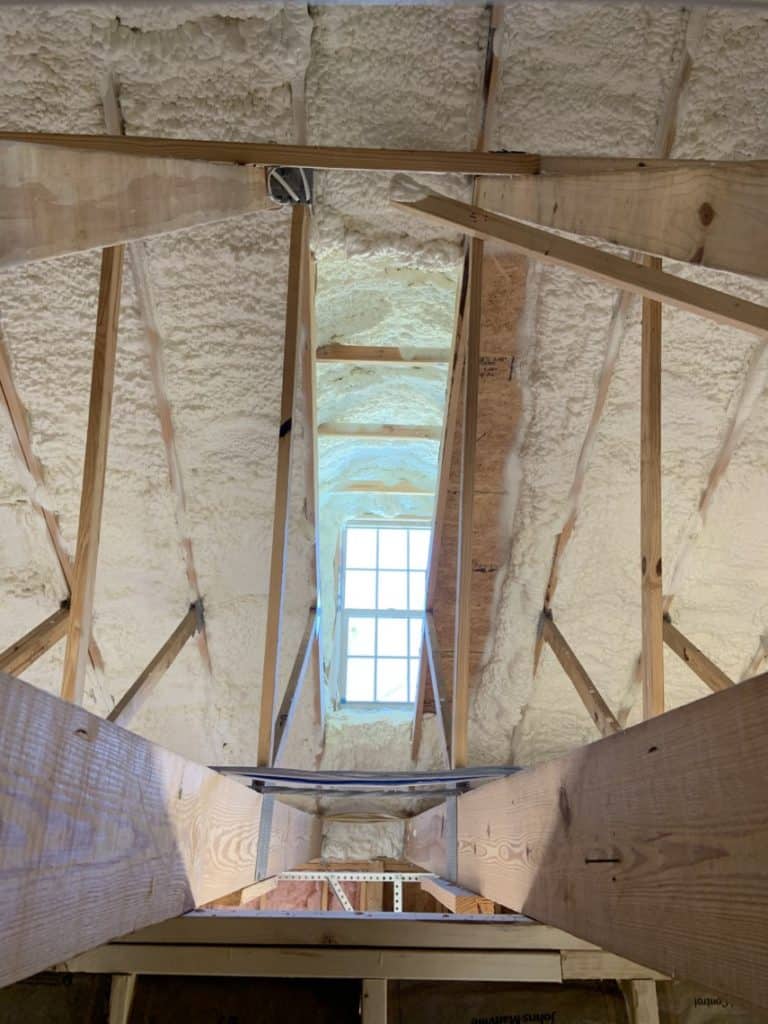 Comparing Insulation Options
Spray foam insulation will cost more to install compared to fiberglass insulation but it is more effective because it has a true air seal. Therefore, temperature can stay steady instead of experiencing hot and cold drafts throughout the home while the thermostat is constant. We price the spray foam insulation by the board foot instead of square foot.
Fiberglass is easier to install than spray foam but, overtime you will have to deal with the fiberglass batts sagging and deteriorating. That is why we install spray foam insulation at lots of our clients' homes. Spray foam insulation options include closed cell or open cell. Both expand to fill in space.
Seasons Change
The correct insulation increases the energy efficiency of your home as it reduces the amount of heat that escapes in the winter. In the winter months, we make sure the insulation is containing the heat. The insulation done properly by our team keeps your house warm during the winter time.
Just One Call Away
Our services include attic insulation, crawl space insulation installation, sealed crawl space, mold removal, and more. Give us a call at your convenience. Our number is (919) 453-6411. We are here to help!
(919) 453-6411