Here are our most recent Google reviews. As you can see, LiveGreen customers are happy customers. We provide great customer service and care for each of their homes in a timely manner. When we work for you, you can expect professionalism, quality work, responsiveness, and value.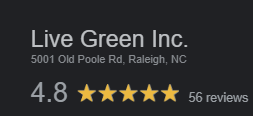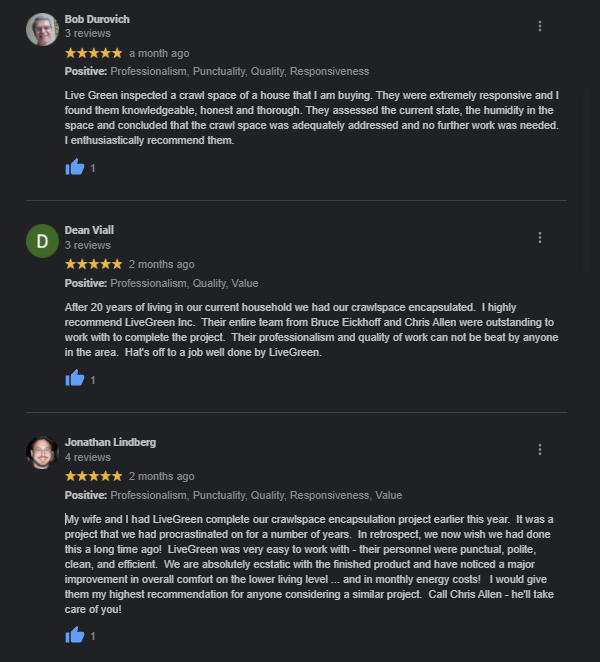 Learn more about our insulation or crawl space encapsulation services. Then, give us a call today at (919) 453-6411 to schedule a service now.
You can also leave us a review. We appreciate it!