Frank talk about the dangers of radon gas in your home
Radon gas is a known carcinogen and is the second leading cause of lung cancer after smoking. The risk of lung cancer increases with prolonged exposure to high levels of radon gas. Radon is difficult to detect on your own because it is colorless, odorless, and tasteless, so difficult to detect without professional help. Unfortunately, radon gas is a naturally occurring radioactive byproduct of the decay of uranium in soil, rocks, and water- all of which can be present under your house. Radon can seep into your home through cracks and gaps in your home's foundation or seep into your crawl space, then accumulate to dangerous levels.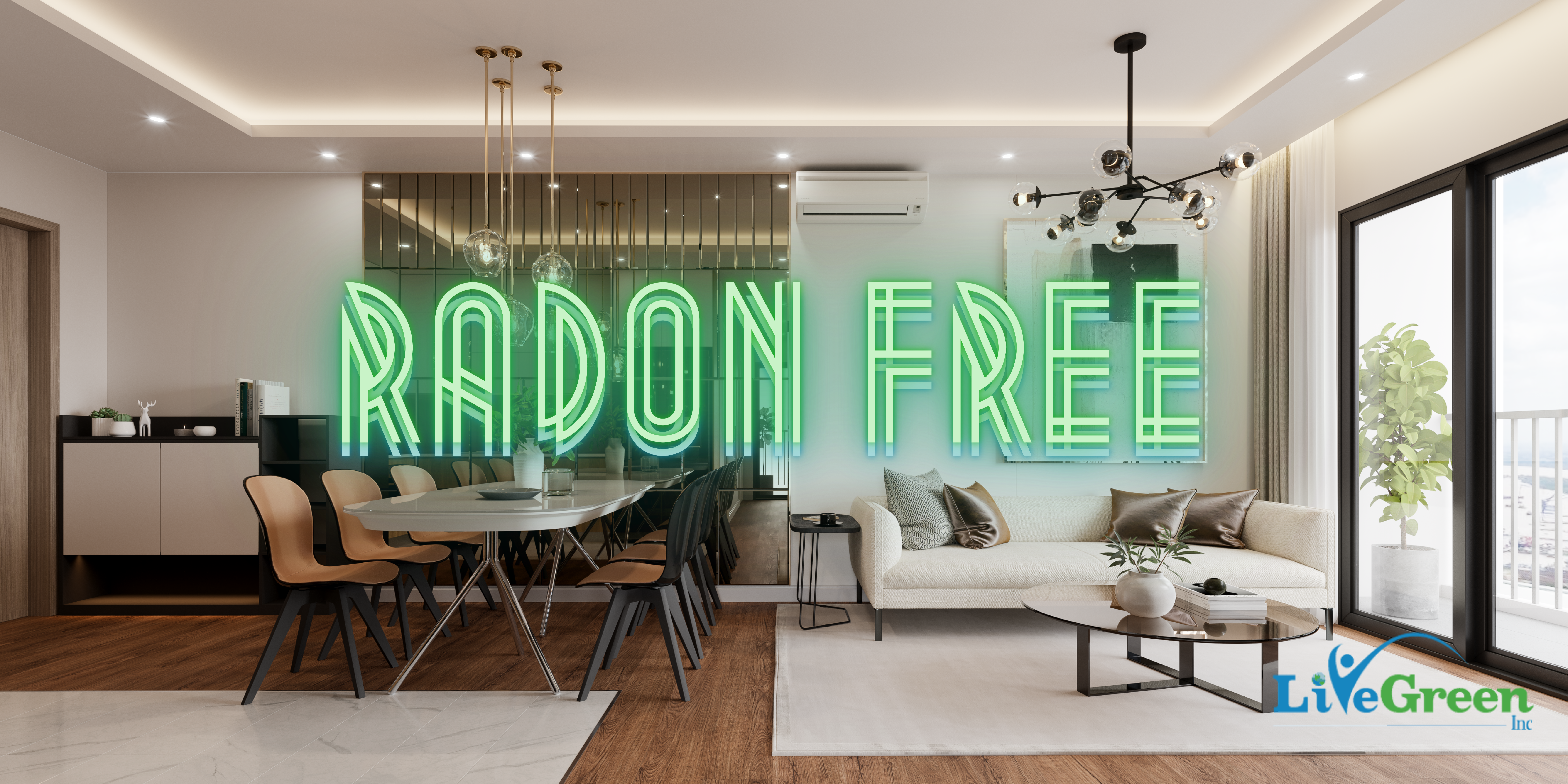 Contact Us Today to Schedule Your Energy Assessment and Free Quote.
How can I protect my home from radon gas?
The best way to determine if there's radon gas in your crawl space is to have it tested by a professional, and LiveGreen has proven success with radon detection and mitigation in our area. Our qualified radon experts will come to your home, perform a radon test, and if radon is present, we'll work with you on the best course of action to eradicate radon in and under your home, and to prevent it from becoming an issue again for your family.
How does sealing my crawl space help prevent radon gas buildup?
Unsealed crawl spaces are particularly vulnerable to radon gas buildup because they're often poorly ventilated and directly above decaying rocks and soil where radon gas emanates. Once the radon builds up in your crawl space, it can seep into your home and affect your indoor air quality, putting your health at risk.
One of the best ways to insure against radon gas becoming a problem for your home is to invest in a sealed crawl space, and LiveGreen are the sealed crawl space experts in our area! The plastic sealed liner we'll install in your crawl space can incorporate slotted pipes underneath the seal to extract and expel radon gas away from your home.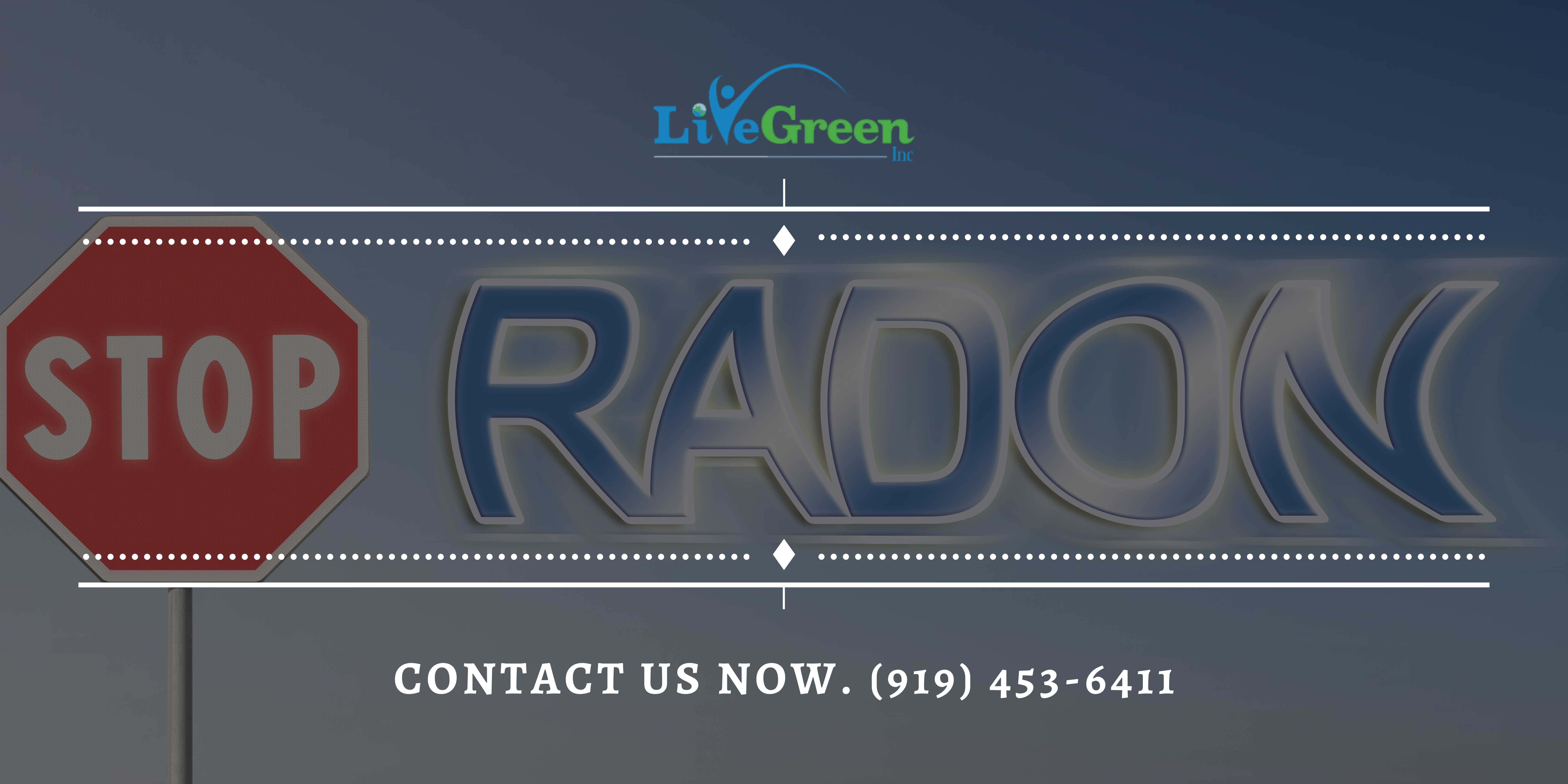 Possible indicators of the presence of radon gas in your crawl space
As we said earlier, radon gas is odorless, colorless and tasteless, so it's very hard for you to detect it's presence without the help of a professional radon test. But there are some things that you can be aware of that could indicate the presence of radon in your crawl space:
Unexplained health symptoms: If you or a family member is suffering from unexplained respiratory issues, that could be a sign of radon gas exposure. This includes unexplained coughing or shortness of breath.

Unusual odors: While radon gas is odorless, you may notice musty or moldy smells. These could indicate that there is moisture or high humidity in your crawl space, which can affect your air quality. And if humidity or moisture is seeping into your crawl space from the ground up, there's a chance radon gas could be as well. High moisture levels can contribute to the buildup of radon gas.

Standing water in crawl space: If there are puddles of water in your crawlspace, or excessive dampness, that could be a sign that there's an issue with your foundation or drainage system. That's why it's critical to address any moisture problems when you see them in your crawl space.
The important point is that you need to be proactive with radon testing, and mitigation if needed. Because radon levels can vary drastically from house to house, even in the same neighborhood, the smart thing to do is to contact LiveGreen for radon testing. If it turns out radon levels are abnormally high under your home, our LiveGreen Radon Mitigation team can install a state of the art mitigation system to remove radon from the air and draw it out of your home.
Contact Us Today to Schedule Your Energy Assessment and Free Quote.