Hot Outside, Stay Indoors
Does hot weather mean more expensive utility bills at your house? When the HVAC is overrun, it feels like you are paying a fortune just to keep the home cool. A more economical bill is attainable when you perform all necessary maintenance. First, make sure to not only check your HVAC system out and do maintenance that is required. Secondly, make sure that your insulation is installed and working properly. That blistering hot sun shines on the roof. You need the right insulation to help cool the home.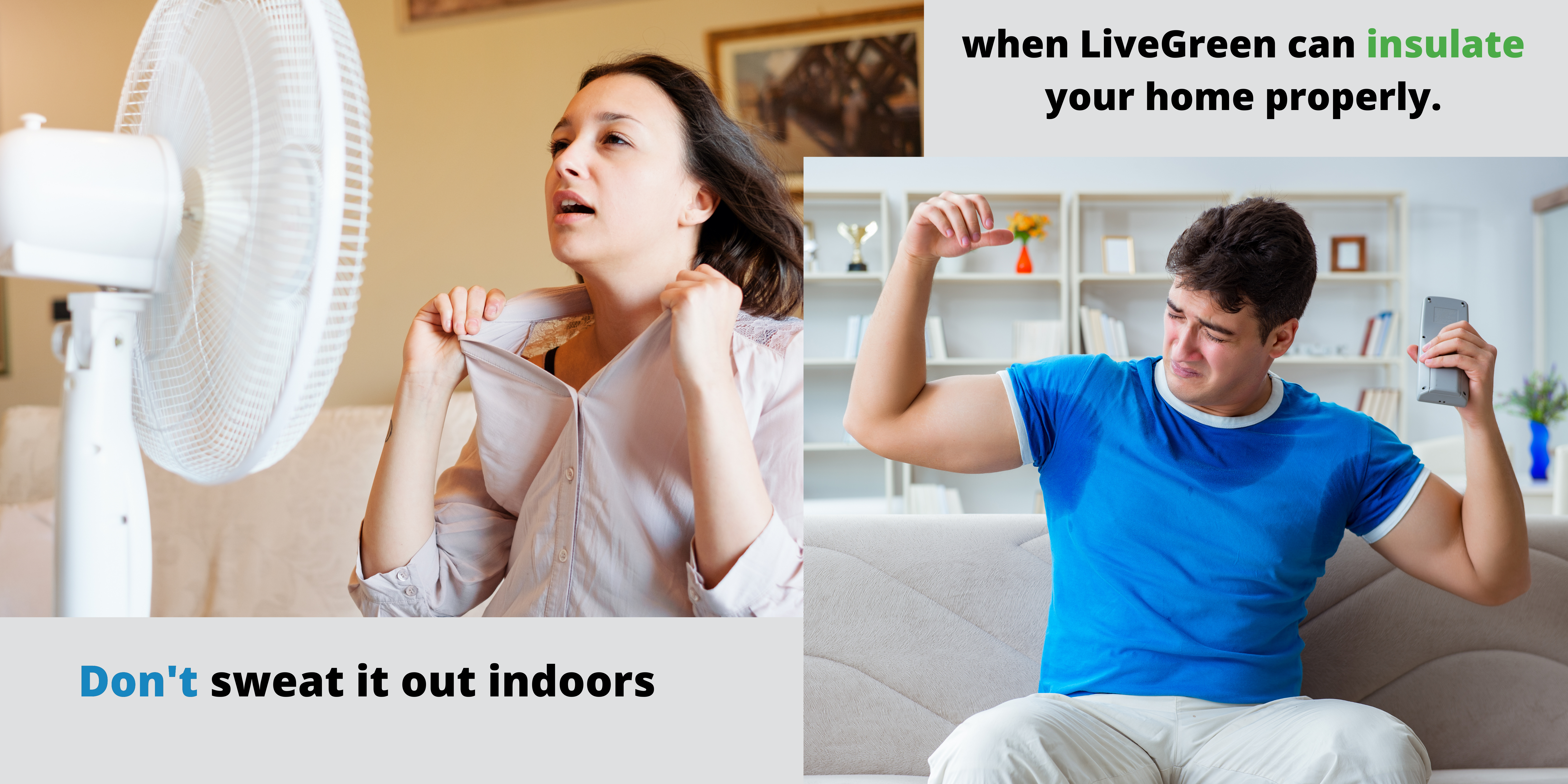 When you notice that the HVAC is running nonstop, there is an issue with energy efficiency. We make sure that your home no longer experiences the high levels of humidity in the warmer months. You will enjoy your energy efficient home much more. You will notice decreased energy usage when you get your next utility bills.
Insulating The Attic Space
Attic insulation installed by LiveGreen reduces heat flow by reflection and/or absorption. When we visit, LiveGreen can identify the type of insulation you currently have. We will let you know if it needs to be changed out. There are a variety of different insulation types to suit your needs. The right insulation increases the energy efficiency of your home as it reduces the amount of heat that escapes in the winter. In the winter months, we make sure the insulation is containing the heat. The insulation done properly by our team keeps your house warm during the winter time.
New Insulation Makes A Difference
During the summer, it is important that we see that the new insulation is keeping your home from getting too warm and muggy inside. You can call us to come check out the conditions. We will notify you if the current insulation situation is not retaining the cold air during the summer months. Without updating the attic insulation, you will continue to have difficulties keeping the interior cool. You want to be comfortable during that summer season.
You can beat the heat and save money when your home is energy efficient. For questions about sealing your crawl space or adding new insulation in your attic, call us at (919) 453-6411 or simply fill out our contact form online for an estimate. We look forward to hearing from you.