An energy assessment is important because it determines if too much energy is being used at your home or business. The team of experts at LiveGreen will come out to save you money by improving your insulation and sealing your crawl space.
Switching Insulation
If your home currently has fiberglass insulation we may recommend switching to the more superior option of spray foam insulation.Spray foam insulation is a better choice because it completely fills cracks and crevices. Our customers are happy and impressed with the cost savings of switching.
Matt Blaise, one of our LiveGreen experts said, "Insulation and air sealing adequacy can be determined by a blower door test. The lower the score, the less the building leaks and less leaks means less air you paid to condition will leave the house." Let us pinpoint the duct leakage. We closed all the windows and doors and use the blower door machine to depressurize the home.
Minimizing Your Home's Energy Loss
Leaks in forced air duct systems happen in older homes and also in newer constructions. Keeping the home's energy loss at a minimum is our goal. Below, you will see pictures of a blower door test setup. First, we add this fan in the doorway. Our tests show where any conditioned air is routing. This particular home we tested is slowing 1931 score for the manometer results. The image reading Lo on display is the duct leakage to outside test result. Matt continues, "A duct leakage to outside test not only gives insight into issues with proper duct sealing, but also can be an indicator of potential indoor air quality issues. Having a home with a sealed attic and/or crawl space mitigates both of these issues by capturing leakage." Capture leakage and save on energy consumption.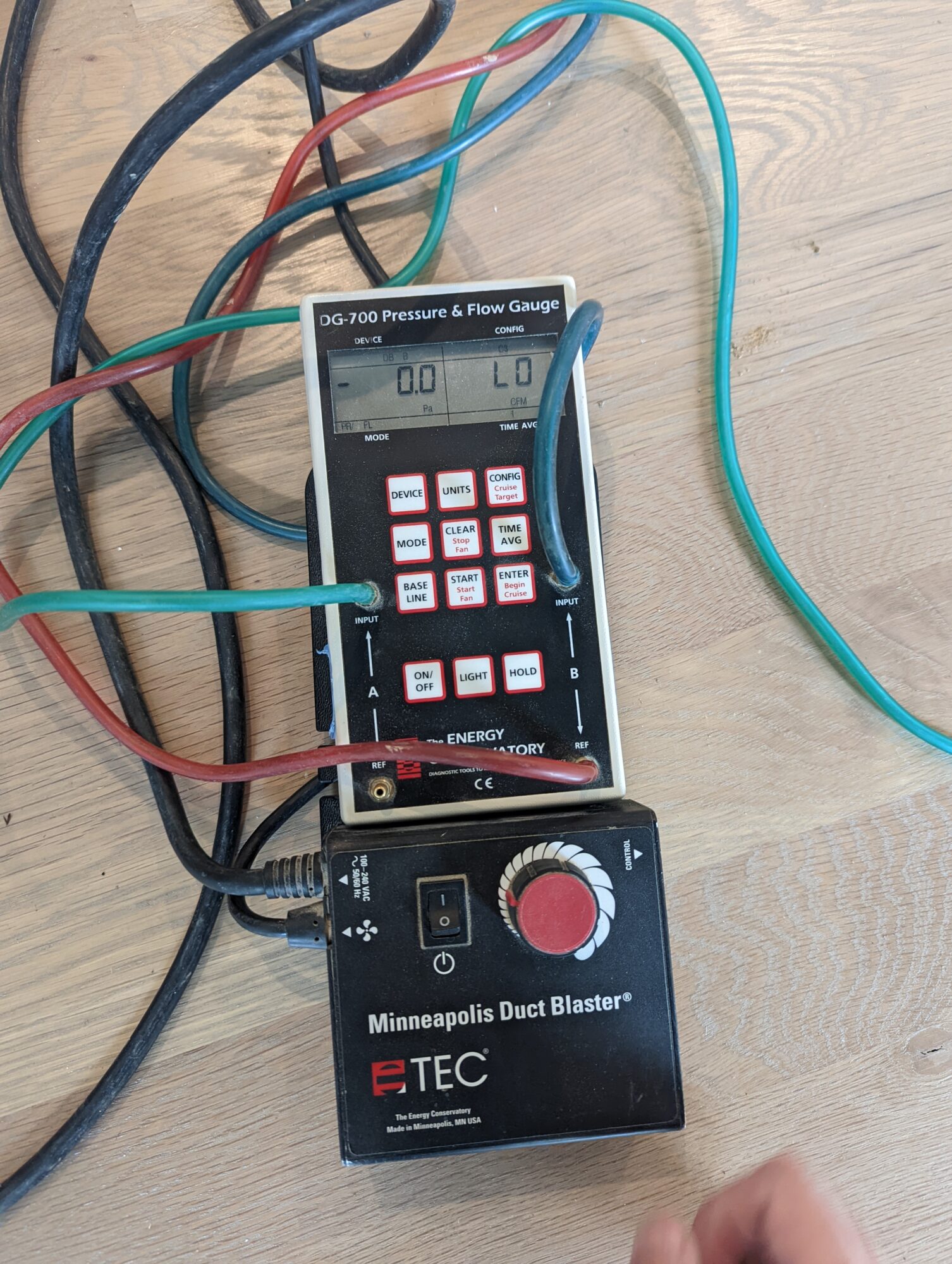 Your Crawl Space
Ultimately, it is a smart move to have LiveGreen seal your crawl space. So, when we do this job we are sealing and conditioning the air in your crawl space. Therefore, it is helping to regulate the temperatures on the lower level of your house.
Contact LiveGreen Today
Would you like an analysis of your home's energy use? We're here to help and ready to offer you a complimentary visual energy assessment to help you give peace of mind! Call us today to get a quote or contact us online for an estimate.
#ChooseLiveGreen