Check out this retrofit sealed crawl space we did in Raleigh for the Rectory at St. Francis of Assissi.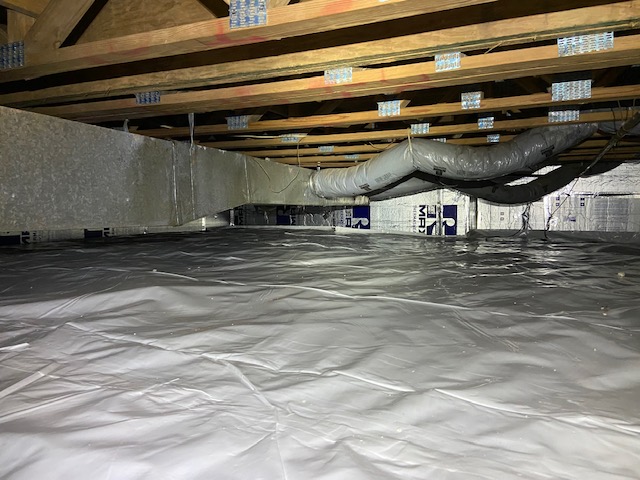 It's just shy of 4,000 square foot. This retrofit sealed crawl space that we did took about three days of labor start-to-finish. We installed two new doors and a dehumidifier along with conditioned air. Crawls were full of mold growth on both sides before. We also check for mildew. There was a lot of debris on the ground. That excess moisture is ideal for rodents and pests too. Now that LiveGreen has completed this job, the only maintenance required is rinsing the filter in the dehumidifier once a year.
We chose to retrofit because it addresses a number of moisture issues at once. It will hugely reduce the risk of mold for the property. The building will now be more structurally sound also. Added bonus- owners will not have to worry about frozen pipes in this conditioned crawl space.
To conclude, a sealed craw space has several benefits for your home. You enjoy better indoor air quality. It is going to help you breathe easier. You will also experience lower utility bills which is nice. During the winter the floors will be warmer- much more comfortable. The reduced moisture levels in the space down below will have you worry-free of mold and dry rot. Lastly, have peace of mind that structural integrity is better than before.
You can trust us with eco-friendly home improvements to control the high humidity and standing water in your crawl space. Give us a call today at (919) 453-6411. We will be in touch shortly!
#ChooseLiveGreen