Have you ever considered insulating your garage door? You want this area at your home to be functionally usable even during extreme temperatures. Let us explain how easily it is for extreme temperatures to permeate the metal barrier. An insulated garage door slows heat transfer. Without insulation, you will experience cold drafts and excessive condensation. Your metal door can use any type of insulation.
Advantages Of Adding Insulation
Some people will opt for EPS garage door insulation panels. The highest R-value per dollar of any rigid insulation is EPS foam. Per Home Depot, "the total R-value of your insulated areas can increase as you stack layers of insulation." High R-value insulation is more costly but keeps your garage warmer in the winter and cooler in the summer. When LiveGreen adds insulation, this area won't be impacted as harshly with fluctuating temperatures. You will also notice that the insulation acts as a noise barrier.
We will consider whether you have an attached or detached garage, whether or not it is heated, and if it has a living space above. If there is a living space above, we want that to be as comfortable as possible.
Talk About Energy
You do not want the unused space negatively impacting energy costs. A garage door that is uninsulated changes the temperature inside up to 20 degrees.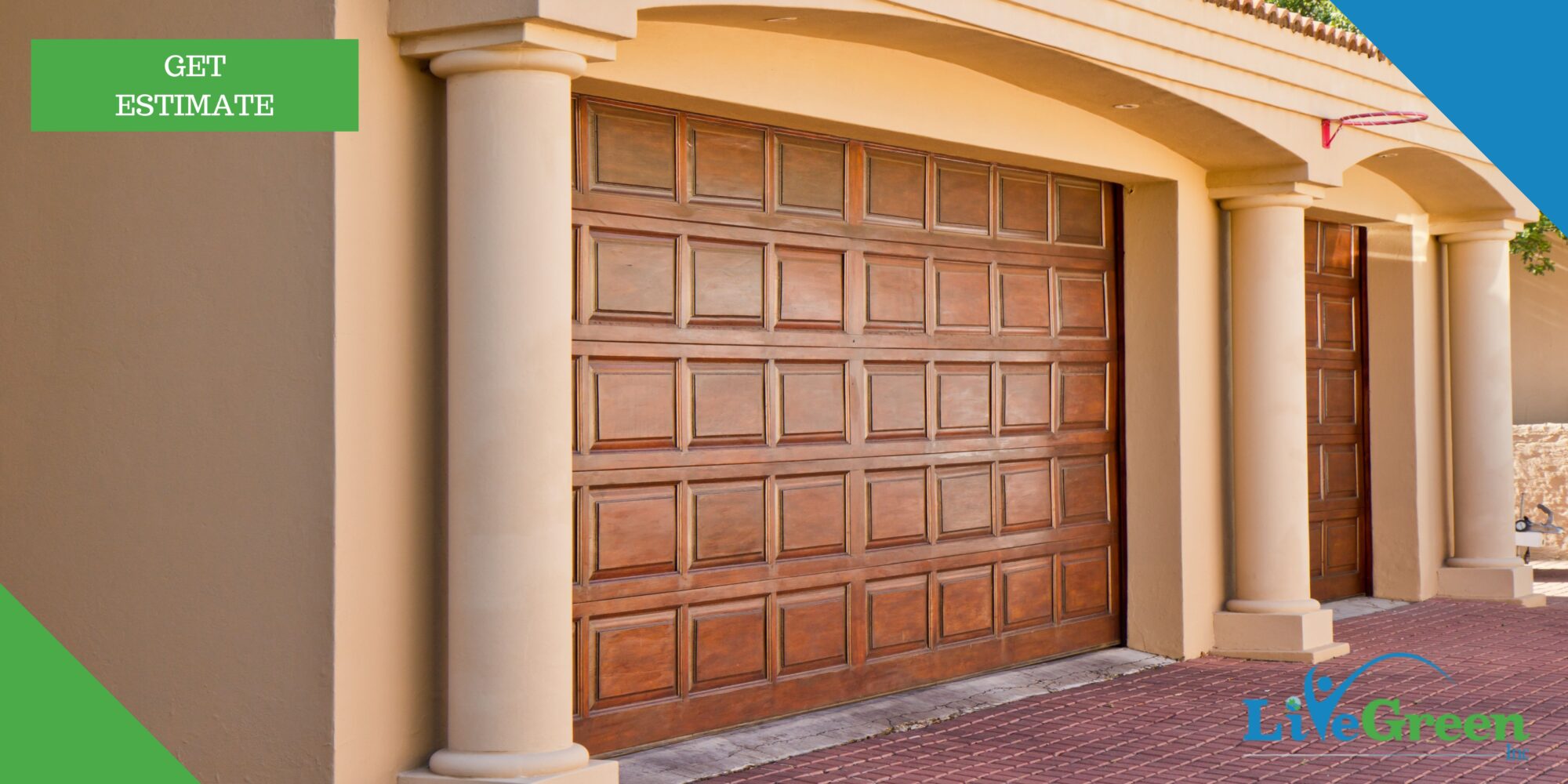 Contact LiveGreen Today
Would you like to add insulation to your garage door next? We're here to help and ready to offer you a complimentary assessment to help you give peace of mind! We can also provide insulation for your attic and access doors and panels. Call us today to get a quote or contact us online for an estimate.
#ChooseLiveGreen