Enjoying The Garage Space
Most garages don't need to be insulated. However, you will notice that the garage's temperature follows the temperature outdoors. If you spend time in your garage for hobbies and things in addition to storage, it will need the same treatment as the rest of your home. Unlike the rest of your home, it can be difficult to control the temperature inside your garage. Without insulation, you will experience cold drafts and excessive condensation. It commonly can be felt throughout your whole property. Insulating your garage is a quick project that can be done in a day.
Some insulation for your garage such as batt or blanket insulation provides a slight soundproofing quality. Furthermore, LiveGreen adds this extra layer with the vapor. The team will determine the R value based on the thickness of your walls.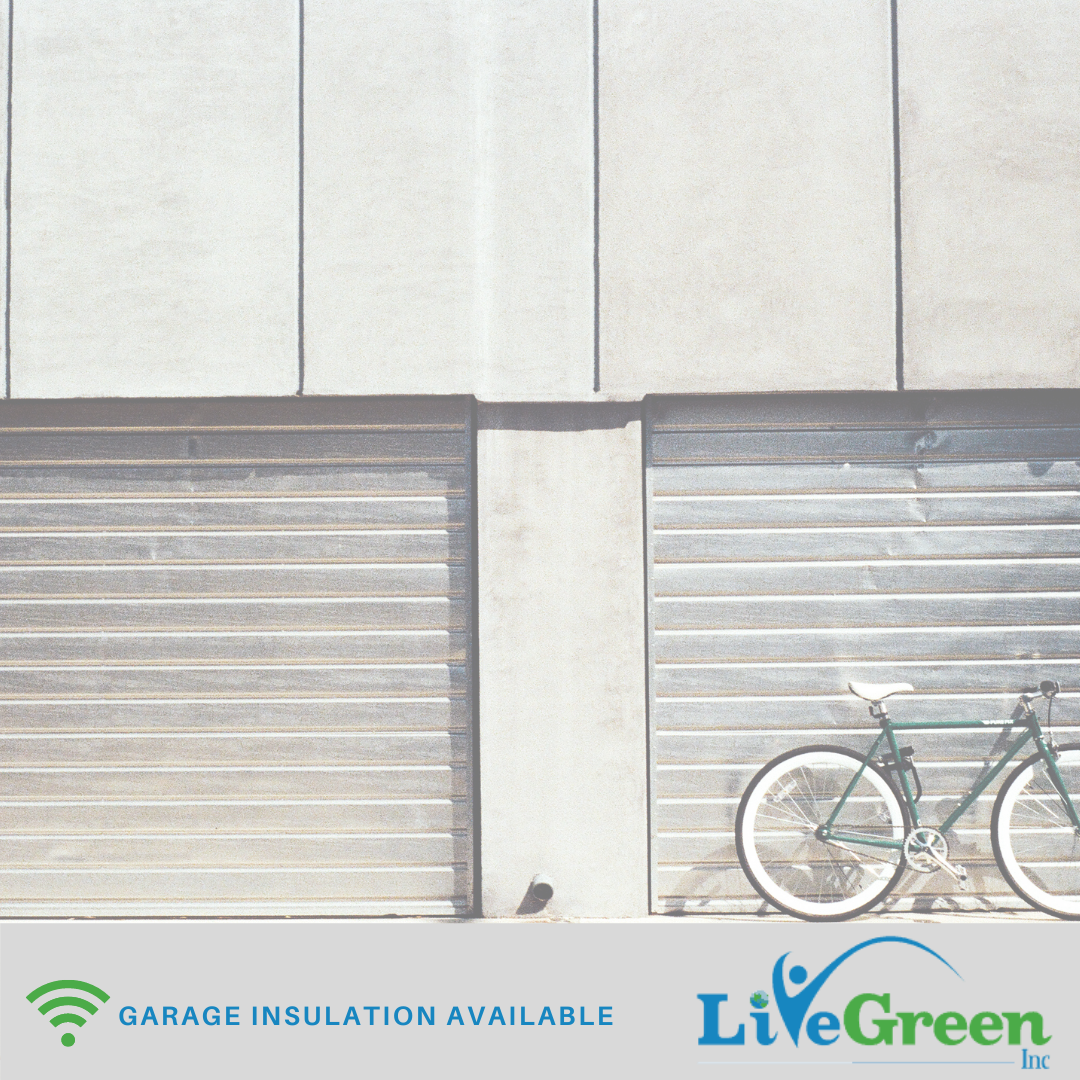 First, LiveGreen specifies the area of the space you plan to insulate and adds 10 to 20 percent. The extra amount fills above the doors and windows. Next, we measure the space between the joists and studs. After determining the width of the insulation you need, the team at LiveGreen can move on to the next phase of the project. Our team helps to determine your type of insulation, with a wide variation of natural material options to choose from. You may want to go with fiberglass. We do not use insulation made with formaldehyde.
Garage Doors
When adding new garage doors, call LiveGreen to install insulated options. Garage doors have different installation requirements than your walls and ceilings.
If you're using your current uninsulated doors, we will get a retrofit kit. Adding insulating panels will make it easier for the homeowner to control the temperature inside the garage. In addition, the crew at LiveGreen is also available to add interlocking foam or PVC mats to the garage floors. Then, you can enjoy warmer floors and a cushier underfoot.
Contact LiveGreen today to insulate your garage. We can come out and assess your garage and provide you with an estimate. Call now.