Collision Veterans Auto Repair in Garner
These photos represent a 12 day project LiveGreen did at Collision Veterans Auto Repair in June. Enjoy viewing pictures of the finished product. At the repair shop's Garner location, one crew with two guys completed the job. The guys at LiveGreen used spray wands to add in the materials and the spray foam will offer several benefits for years to come. Spray foam insulation insulates and seals air leaks. This job took a lot of prep work. We spent time moving poly and created poly walls.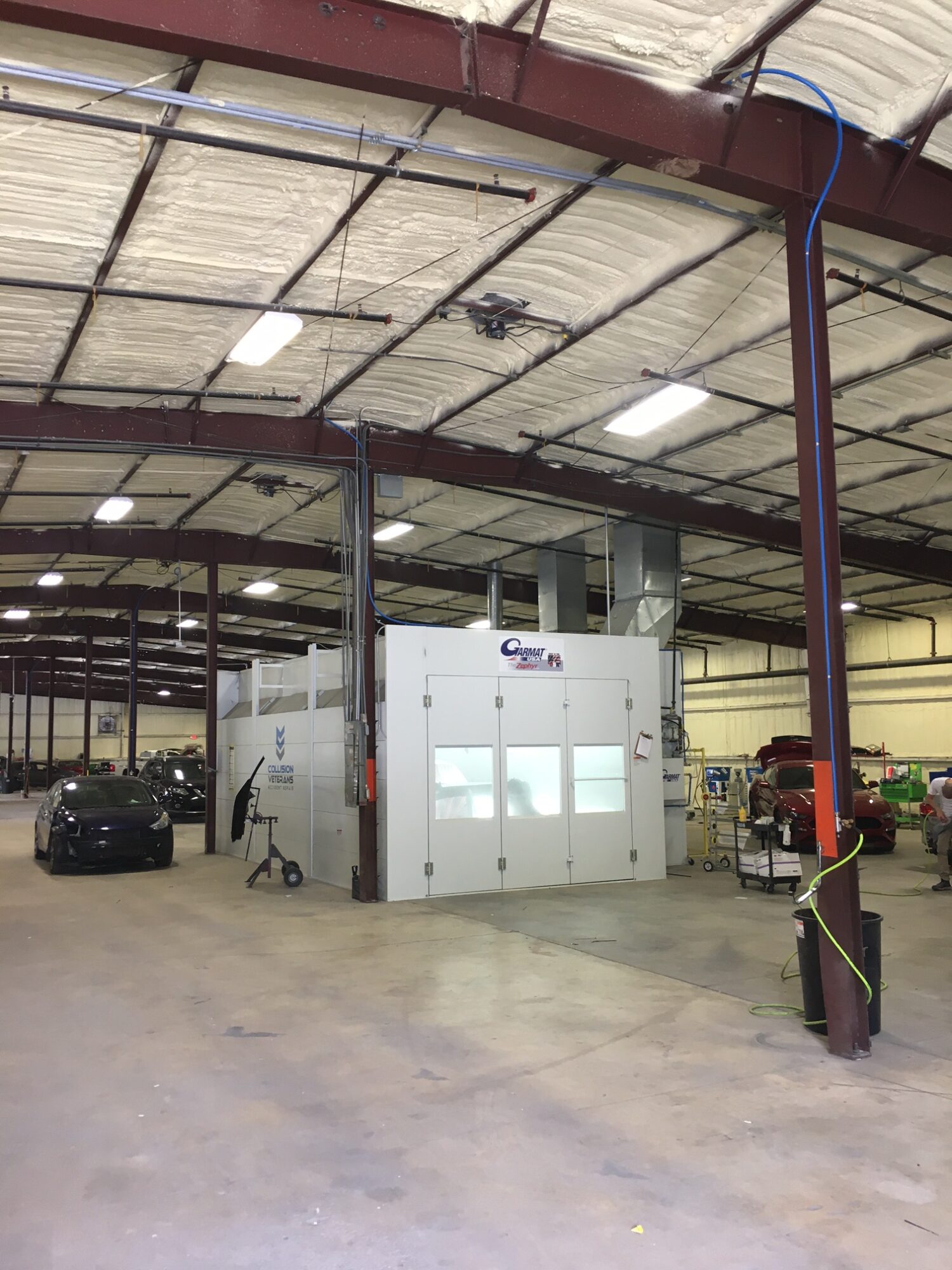 We would section off work to keep business running so there was minimum down time. The team provided a stress-free experience for our client. Metal buildings like this one at Collision Veterans are undulated. Therefore, the consistent overage did eat up a lot of spray foam quickly. In some of the pictures you see us spraying the riff deck and working on the paint booth. With there being no conditioned space, we provide a way for it to cool down.
Contact Us To Schedule Your Poly Walls Today
Spray foam isn't just for building insulation; we use it anywhere! Reach out to LiveGreen today for your residential & commercial needs. Bonded & insured, our direct line is (919) 453-6411. If you prefer to fill out the contact form online.