Avoid the worry of whether your commercial property is well-insulated. Your customers and employees will be more comfortable when we add the proper amount of insulation to the building.
Check out this auto repair shop in Garner that we completed last summer. We created poly walls for it. Poly walls offer waterproofing and air barrier membranes designed to enhance the integrity of your structure. It is also beneficial as it is tough enough to withstand the harshest environments.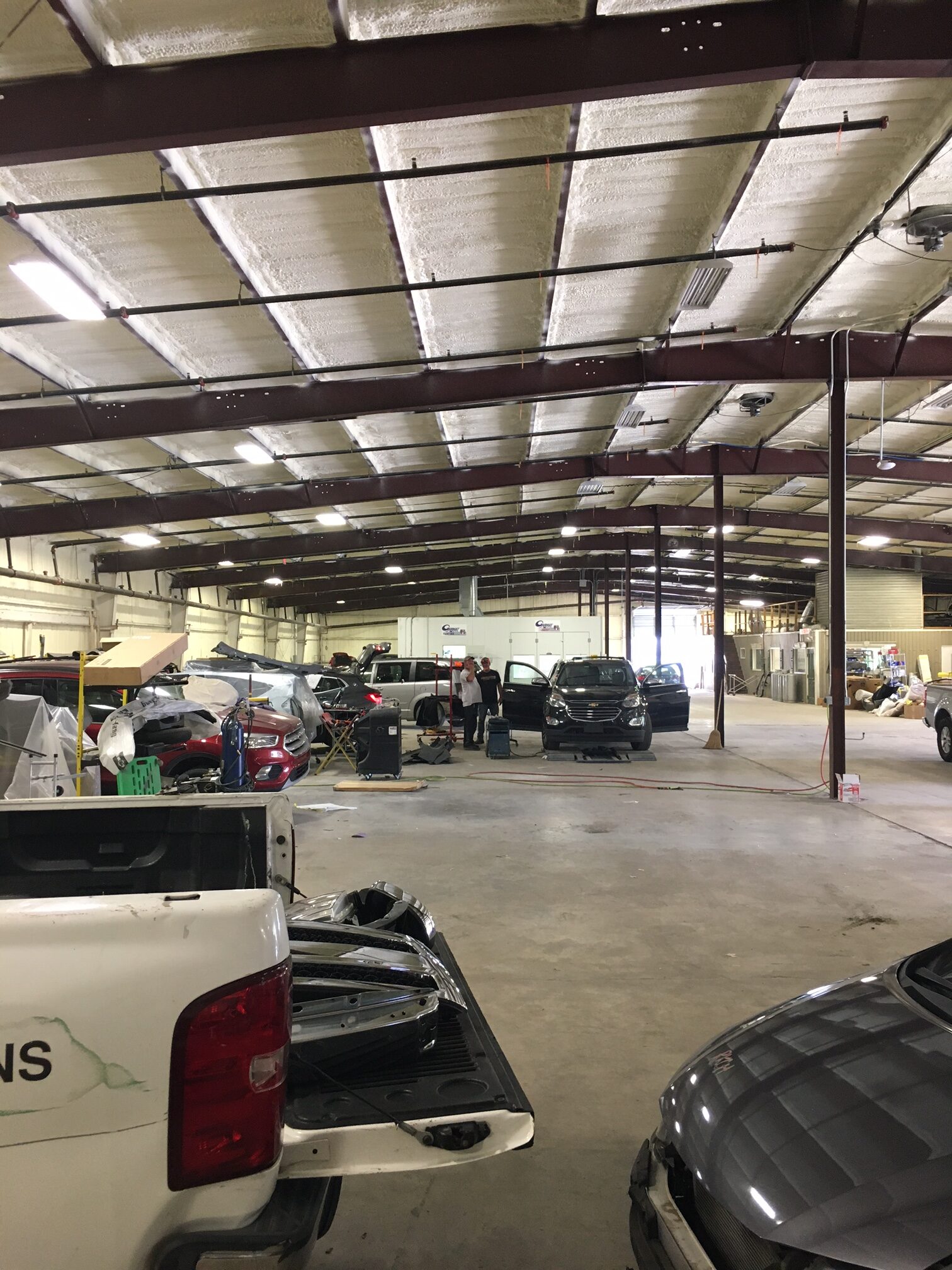 We would section off work to keep business running so there was minimum down time. The team provided a stress-free experience for our client. Metal buildings like this one at Collision Veterans are undulated. Therefore, the consistent overage did eat up a lot of spray foam quickly. In some of the pictures you see us spraying the riff deck and working on the paint booth. With there being no conditioned space, we provide a way for it to be cooled down. We put a slotted pipe under the poly so that it can draw the gas out to the exterior location of the fan.
Contact Us To Schedule Your Poly Walls Today
Spray foam isn't just for building insulation; we use it anywhere! Reach out to LiveGreen today for your residential & commercial needs. Bonded & insured, our direct line is (919) 453-6411. If you prefer to fill out the contact form online, you can do so here.