Bye Bye, Mold
If you're ready to say goodbye to the mold under your home, let us take care of the removal. The team at LiveGreen will come out and seal your crawl space. We make sure that the home no longer experiences the high levels of humidity. In the months to follow, you will enjoy your energy efficient home much more. You will notice the utility bills decreasing in usage. Act now and start saving more.
LiveGreen Guarantees An Efficient Sealed Crawl Space
Don't leave the issues under your home (the crawl space) unattended. Did you know that LiveGreen offers a warranty with each sealed crawl space job completed? LiveGreen's clients can trust the work that we do because we stand behind our products and services 110%. Your free lifetime transferable warranty is attached to the home for all of time when we are done sealing your crawl space. This warranty for the mold removal is a great selling point. Add value and you won't be disappointed in reaping all the benefits.
Better Structural Integrity For Your Home
When we work on sealing crawl spaces, we check for structural issues. The amount of structural damage that can occur can be caused by the amount of airflow underneath the home and the location. We understand that moisture can rot wood so that there is structural damage if gone unnoticed. Avoid structural damage when LiveGreen restores the integrity of moisture-free building materials.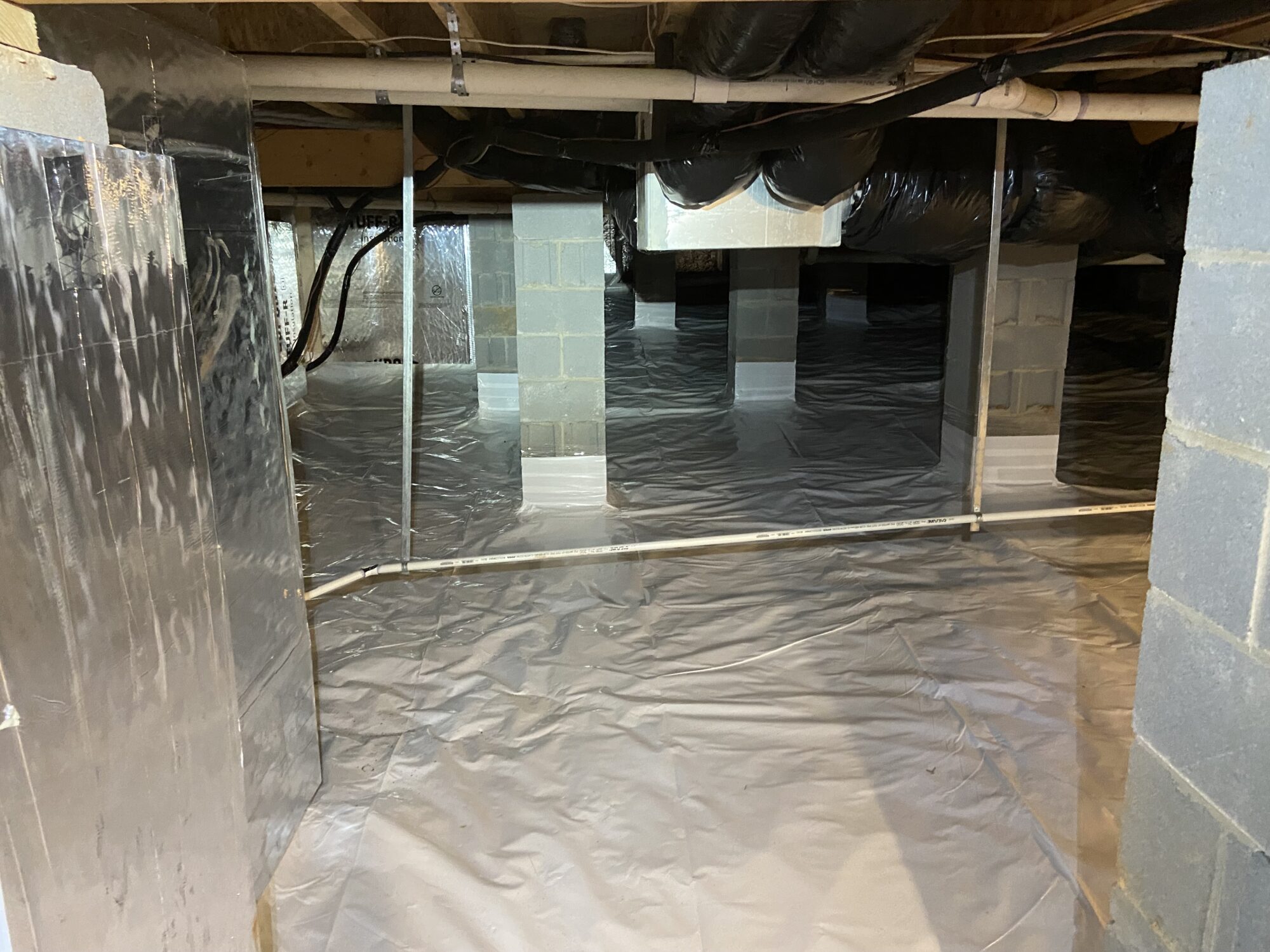 Solving Your Crawl Space Issues
Stress less. Once we seal the crawl space, you will not need to have an annual inspection to assess damage. The LiveGreen team has fixed the problem. We have seen several houses where the roof runoff and improper grading affect the crawl space. Water will enter your crawl space through cracks in the foundation walls. All that mold and even the fungi mold and fungi will begin to rise with warm air. That air will enter into your home living space without the LiveGreen team stepping in to undertake sealing your crawl space. You have invested a lot of money in your home and you definitely do not want the building materials to degrade either.
For questions about sealed crawl space services with LiveGreen, call us at (919) 453-6411 or simply fill out our contact form online for an estimate. We love hearing from you and can get started on the project quickly.