Efficiency
Our customers call us to discuss moisture issues in their crawl spaces You can contact us for an overview, estimate, and to schedule the work. The scheduling process will be easy and flexible. Per our customer's review on Google last month, Rachel says, "The work was done in two days and seemed to be an extremely efficient process." She notes multiple employees could complete quality checks on the second day.
Fortunately, she had peace of mind when we resolved the moisture issues in her crawl space. Crawl space moisture elimination can drastically reduce your annual heating and cooling expenses. Rachel continues, "My questions were answered thoroughly throughout the process. My home seems to be operating much more efficiently, especially in an area of the home that was always a 10-degree difference from the remainder of the home previously. This summer, that part of the house maintains a consistent temperature to the rest of the home."
​

We recommend sealing and insulating your crawl space if you have furnaces, air conditioners, or other HVAC systems or plumbing in the crawl space. LiveGreen's team applies the best and latest technologies and uses the most reliable techniques to seal your crawl space. We insulate the crawl space walls with rigid foam insulation. We will tell you if fiberglass batts are hanging from the floor joists. Next, we notify you of wet insulation under the home. In addition, our professionals also test for mold. We make sure that the home no longer experiences the high levels of humidity.
Serving North Carolina
We have extensive experience protecting homes in Raleigh, Durham, Wake Forest, and eastern North Carolina. It is our pleasure to show you why we're the top choice for homeowners and businesses in North Carolina!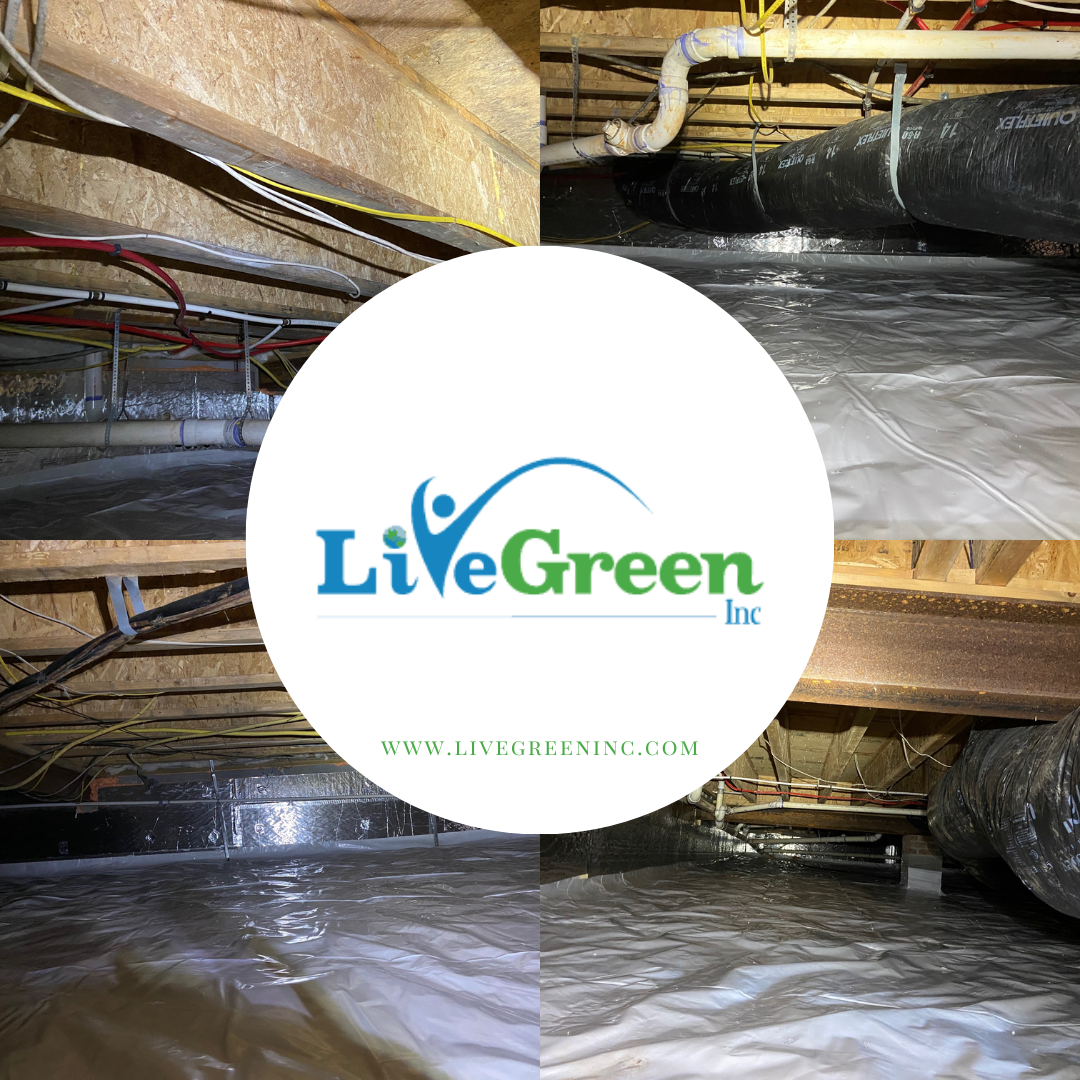 Call The LiveGreen Professionals
Questions? Our friendly staff is here to help answer your questions! Let the leaders in crawl space protect your greatest asset – your home. We look forward to servicing your home next. We work with rotted wood, sagging insulation, mold growth, and filthy ductwork, so do not be worried of the job. Contact us now at (919) 453-6411 for fast professional service and reliable advice you can count on.
Get An Estimate On Encapsulation- Live Green Inc. | Raleigh, NC
#ChooseLiveGreen