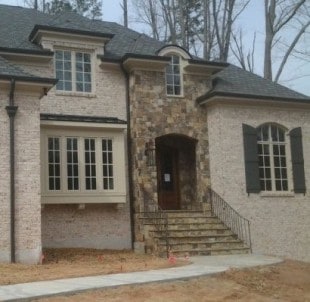 For nearly 20 years, we've worked with home builders to deliver on-time quality services at a reasonable price. LiveGreen's builder services include:

Whether you've been in this business for years, or you're just starting out—we'd love to hear from you.
Crawl Space Encapsulation
At LiveGreen, we can install sealed crawl space encapsulation systems that are tailored to fit your needs. A sealed crawl space can provide numerous benefits for you and your family.
Experience better indoor air quality to help you breathe easier when you seal your crawl space. Your utility bills will decrease. In addition, you will notice your HVAC system working more efficiently. With crawl space insulation, your floors will be warmer in the winter. Furthermore, because you will have less mold and dry rot, your home will last longer. Lastly, the reduced moisture levels help the structural integrity.
Not to mention, a sealed crawl space is a favorable feature when selling your home.
Spray Foam Insulation
Our spray foam insulation doesn't just insulate your home, like traditional insulation products such as fiberglass or cellulose. It also seals air leaks.
First off, air sealing with spray foam prevents air inside your home from escaping through the cracks and crevices. These penetration points can be tiny. The points can be so small they may not be visible. So, these penetration points result from the construction process such as installing electrical wires, can lights, duct work, attic access doors, plumbing stacks, and more.
Secondly, sealing air leaks keeps conditioned air inside your home and will save you money!
Radon Testing & Mitigation
Radon is a gas that is emitted when rock or brick decomposes. It is a form of radioactive decay usually found in gravelly, sandy-mixed soils. Radon levels can vary drastically from house to house, even in the same neighborhood. High radon levels can affect homes whether they are new or older. High levels often go undetected.
Another benefit of sealed crawl spaces relates to radon mitigation. So, sealed crawl spaces allow for easier radon mitigation. The plastic sealed liner can be installed with slotted pipes underneath the seal to extract the gas